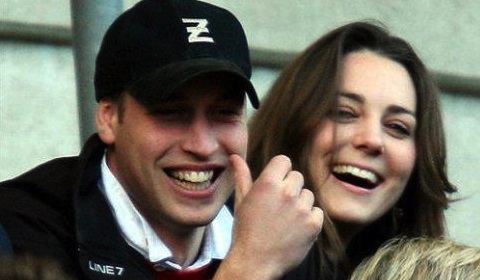 Although I love the United States, I am also quite an Anglophile, meaning I love anything British. If we hadn't won the Revolutionary War and our independence from England, think of all the good things we could call ours!
For starters, who hasn't had a dream of one day becoming a princess? If you lived in England, becoming royalty could be a reality – look at Kate Middleton! The colors for a flag don't get better than red, white and blue, but did you know the Union Jack is the English National flag, the Scottish National flag and the Irish National flag all crossed into one? Three is better than one, and it has its own name!
Americans are always pretending they have British accents and wearing British flags, but it is not often you see a British person pretending to have an American accent or wearing American flags. Anything said with a British accent suddenly sound polite and classy. Say "mashed potatoes" with your plain old American accent. Now try saying it with a British accent. Suddenly it sounds like you are saying the name of a fancy hotel instead of a mashed root vegetable.
Though England does not have Hollywood, they come out with far too many amazing books, TV shows and movies to name. Of course there are the classics like Shakespeare and Dickens, but modern entertainment cannot be overlooked. No book (*cough* Twilight) — well seven books — can compare to the Harry Potter series and the lovable boy wizard. The TV show Downton Abbey has drama, beautiful gowns, British accents and Maggie Smith all rolled into one. As for James Bond: any movie that has made sequels for 50 years and gets a montage at the Oscars must be something special.
Every country has its own cultural specialties, but England's are exceptional. Mini Coopers are the cutest little cars, and they come in tons of colors and styles: you can practically make your own personalized car from scratch! Where would we be without British music? The Beatles, Adele, Coldplay: pick your favorite. Brits are not usually known for their food, but everyone loves fish and chips, which are fried fish and fried potatoes. Why do the British call French fries chips? Because they are just cool like that. Visit Ye Old Kings Head in Santa Monica for authentic fish and chips and a British cultural experience.
This list could go on forever with brilliant British things. If you've caught my Anglophilia visit anglotopia.net for British happenings and other fun stuff.