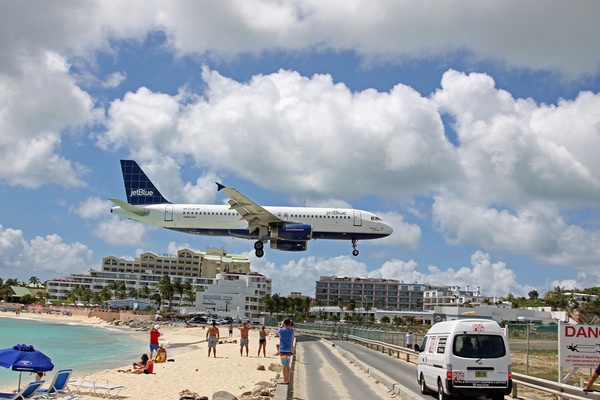 During the current Covid pandemic, travelling is not recommended. It can expose you to people who have the virus, and you can spread it to others throughout your travels. However, quarantine has lasted for almost a year and people have inevitably travelled in this time. Despite the risks, it can still be accomplished safely and responsibly. Many people must visit family members or travel home from school, and activities such as skiing, surfing and tennis can be done while social distancing. The safest option is to not travel at all, but certain decisions can help to ensure that the least possible risk is taken.
Many girls within the Marlborough community have found creative ways to stay safe while travelling, and have managed to have a good time while still being Covid responsible. The main staples of safe travelling in the community are a negative Covid test before and after a trip, multiple masks, gloves, hand sanitizers, social distancing and a two-week quarantine afterwards. One 9th grader who went skiing in November described her experience.
"I definitely felt safe," the anonymous 9th grader said. "We were tested before we left, drove the whole way there, never went out to eat and weren't staying at a hotel around other people. Everyone was wearing masks, and it wasn't complicated to be socially distanced from other people."
Another student recounted a similar experience when driving to Texas to visit a sick family member.
"We wore multiple masks, got tested before we left and once we came back, [we] had buckets of hand sanitizer. But, you never really know," the other student said.
According to the British Broadcasting Channel (BBC), the threat of the disease is still not gone, even if Covid cases are declining. Anything can happen, and no one can be completely safe. The Centers for Disease Control and Prevention (CDC) recommends avoiding travel, however, they encourage mindfulness if you are going to travel. Despite multiple vaccines on the way, the organization stresses the importance of safe travelling through tests and other methods to keep yourself and others safe. In order to keep our community healthy, Marlborough girls must continue to travel responsibly, with the risks in mind.
"The most important thing is to keep yourself and others safe," the anonymous 9th grader said.