Some days we all feel jaded with LA—been there, seen that, got the t-shirt. For girls tired of spending nights at the Grove and eating every off-campus meal at Larchmont Wine & Cheese, here are a couple of alternative things to do with your precious spare time.
A trendy, internationally respected compound located in Santa Monica, Bergamot Station contains over 20 galleries filled with the work of up-and-coming artists. This hip spot retains the name of the train platform that existed in this location from 1875 to 1953 and is an excellent place to purchase new artwork and explore. The famous gift shop sells affordable delights such as face-shaped stress balls and origami kits. This is just the right place to take your hard-to-impress hipster friends and wow them with your knowledge of the underground art scene.
2525 Michigan Avenue, Santa Monica, CA 90404. Open Tuesday through Friday 10 a.m. – 6 p.m., Saturday 11 a.m. – 5:30 p.m., closed Monday and Sunday. Admission is free. http://www.bergamotstation.com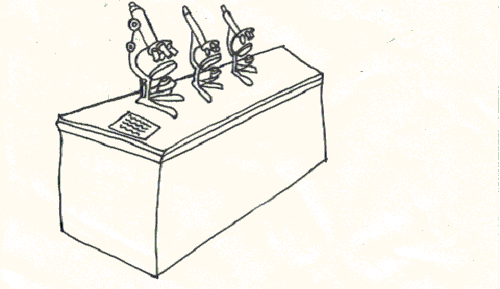 The Museum of Jurassic Technology is dedicated to odd, antiquated doohickeys and tchotchkes that remain fascinating because of how outdated and bizarre they are. Exhibits include artwork, inventions and historic relics, and if your feet get tired from walking, you can always go upstairs to munch on some cookies, drink tea and look at the birds. This is a great spot for a first date—you'll never be at a loss for conversation, and if you get bored of your man, you can hide in one of the museum's many dark corners.
9341 Venice Boulevard, Los Angeles, CA 90232. Closed Monday through Wednesday. Open Thursday 2 p.m. – 8 p.m., and Friday through Sunday 12 p.m. – 6 p.m. A donation of $5 is suggested for admission. http://mjt.org/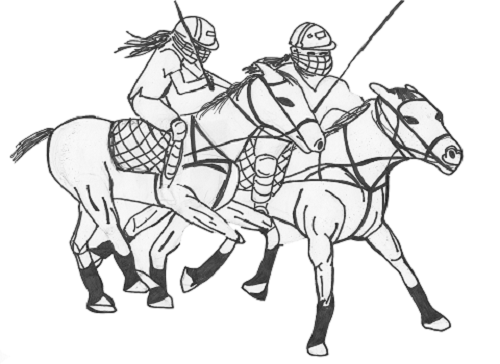 A hop, skip and a leap away from the house that belonged to the late, famous actor, the Will Rogers State Park hosts polo matches on Saturdays and Sundays between early April and late September. This is the only polo field in all of Los Angeles and the home field of the 13th oldest polo club in the US, the Will Rogers Polo Club. It's a little bit of British life right here in Los Angeles. Polo matches are a great outing for the whole family; bring a picnic basket and observe the match from atop a grassy knoll!
1501 Will Rogers State Park Road, Pacific Palisades, CA 90272. Admission is free, and dates of operation vary; see website for more information. http://www.willrogerspolo.org/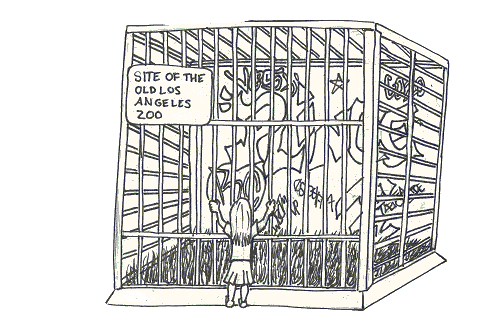 In a small corner of the enormous Griffith Park, the Old Zoo is a collection of animal cages from the 1930s which have since been abandoned and now stand as a relic, playground and hidey-hole for people of all ages. More adventurous visitors can climb through a hole in the gated fence that surrounds the structures and scale the empty cages while more relaxed viewers can enjoy a picnic on the grassy area surrounding the Zoo.
4730 Crystal Springs Drive, Los Angeles, CA 90027. Open Monday through Sunday, from 5 a.m. – 10 p.m..  Admission is free. http://www.laparks.org/dos/parks/griffithpk/picnic.htm.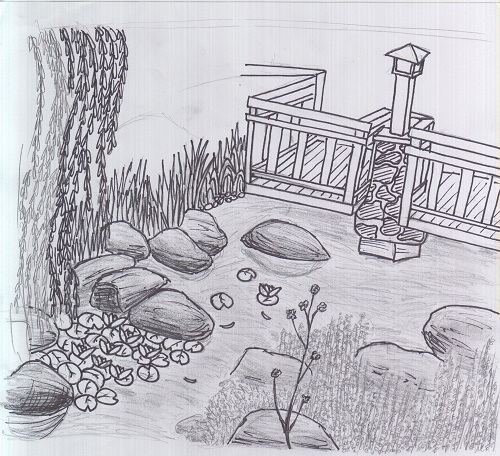 A 150-acre botanical garden located in La Cañada, Descanso Gardens is home to internationally-renowned plant life that is a treat for scholars and the public alike. Highlights include the Enchanted Railroad, a 1/8th replica of a diesel train that travels through several gardens, and the Japanese Garden's Full Moon Tea House. Descanso is the perfect spot for you to get in touch with nature and destress after a long school day.
1418 Descanso Drive, La Cañada Flintridge 91011. Open daily except for Christmas, 9 a.m. – 5 p.m. (last entry is 4:30 p.m.) General $8. Seniors/Students $6. Children (5 to 12 years) $3. Guild members and children under 5 free. http://www.descansogardens.org/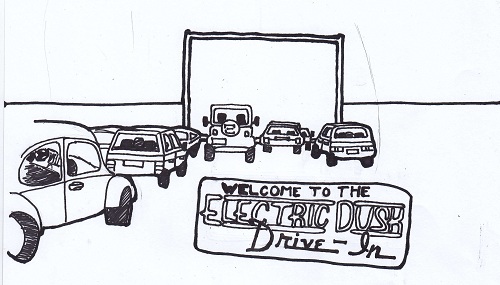 You drive onto an old rooftop, tune your car radio to the station that will be playing the sound of the movie and wait for waitresses on roller skates to glide up to your window and take your order. The movies tend to be in the vein of such cinema classics as Home Alone and West Side Story, and the drive-in has a show one to two times a month. This is the perfect place for a girls' night out: watch some classic films, eat bunches of goodies and forget about School.
240 W. 4th Street, Los Angeles, CA 90013. Advance tickets – $10 online; day-of tickets – $13 (cash only). Dates of operation vary; see website for more information. http://www.electricduskdrivein.com/