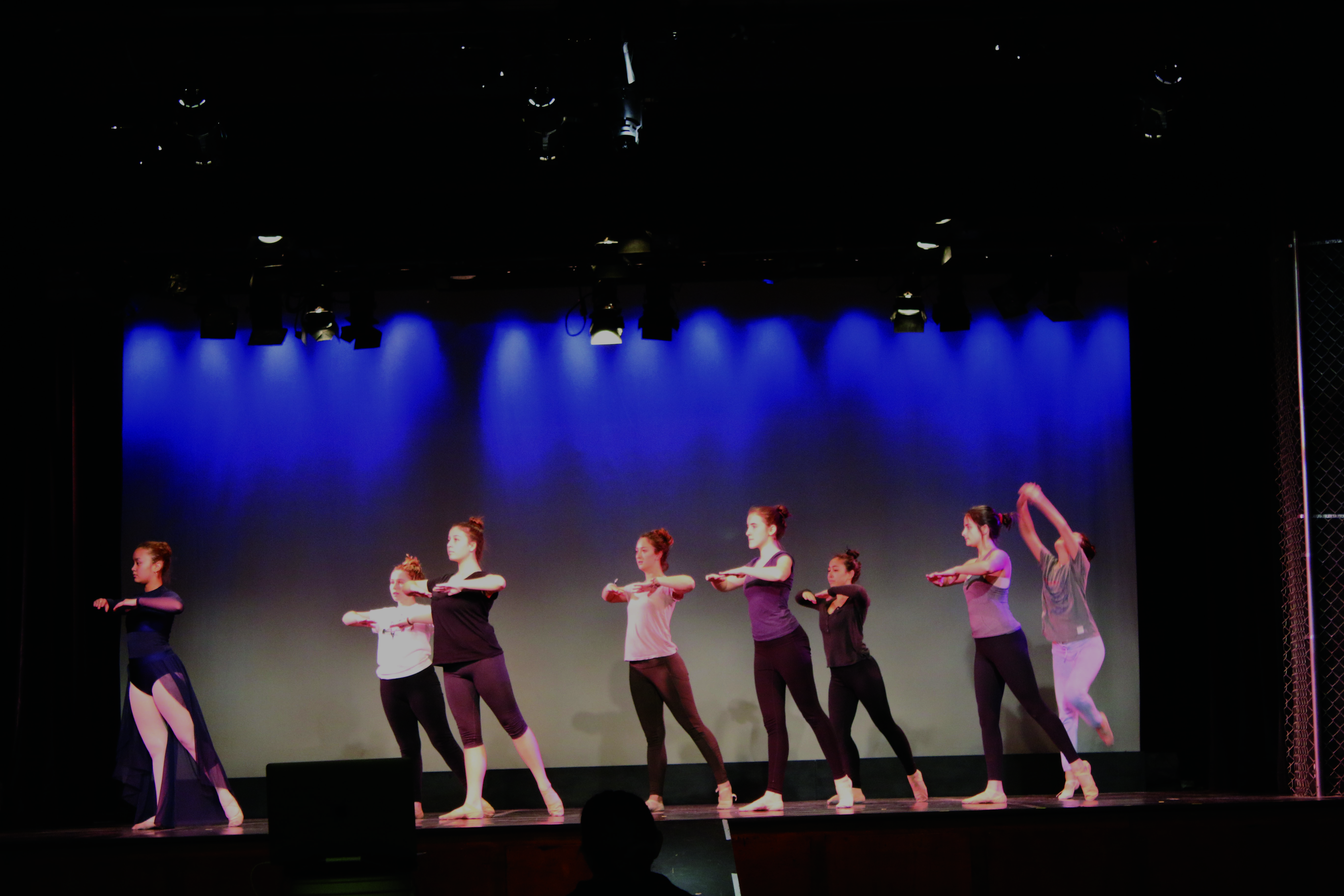 Dance Dimensions guest choreographer Sara VonGillern is choreographing alongside performing arts instructor Mpambo Wina for the Evening of Dance. VonGillern is concentrating on a West Side Story-inspired dance and recreating legendary Jerome Robbins' Broadway choreography for the Marlborough's Dance Dimensions show this month.
VonGillern's impressive background in musical theatre and dance includes performing on season three of So You Think You Can Dance in 2007 as one of the eight finalists. In 2006,  she was chosen to be one of 30 dancers worldwide to participate in The Red Bull Beat Riders, a week-long dance intensive study. Additionally, V
onGillern trained with dance companies Elements of Motion and Females En Motion in Boulder, Colorado, True II Form in Denver, Colorado and with hip hop company Deca Dance in New York City.
Wina said she enjoys collaborating with VonGillern and believes VonGillern's choreography contributes a new perspective to the dance program.
"She is a smart choreographer. She knows the intrinsic essence of a movement, of a technique, of a style. And on top of that, she is a great teacher. She knows how to get out of the dancers the exact thing she is looking for,"  Wina said.
Wina said that she approved of VonGillern's choice of Jerome Robbins because he revolutionized dance with his Broadway choreography for Fiddler on the Roof, Peter Pan, The King and I and other famous productions.
"He had the craft and cultural understanding to transform meaning into movement. VonGillern took the essential iconic movements and sections and altered them to fit the strengths of the company,"  Wina said.
VonGillern's work at Marlborough has enlightened students and resulted in unique performances, according to Dance Dimensions member Sophia '19.
"The intensity and the madness of the first section juxtaposed to the unity and fluidity of the waltz section into the high energy of the 'America' section is really fun and different from anything I've done before," Sophia said.
VonGillern has been involved with Marlborough's dance program for two years and choreographed for the All-School Dance Concert in mid-November. VonGillern said she has taken pleasure in working with Marlborough students.
"I really enjoy the work ethic of the students in the dance program and see a lot of amazing talent. I also have a strong desire to inspire and love sharing my knowledge and passion with others who love to dance," VonGillern said.
The Dance Dimensions performances will be Tuesday, Feb. 10 and Wednesday, Feb. 11 in Caswell Hall.