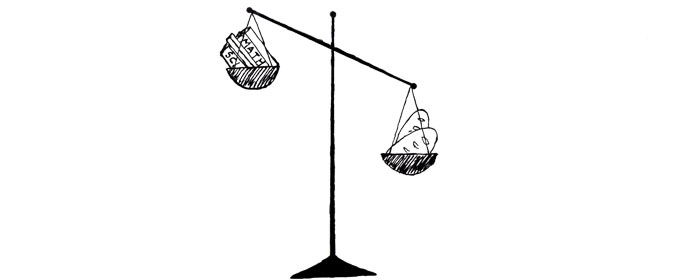 Children in Afghanistan are suffering as a result of the current political and economic turmoil in their country. Many parents are out of work or unable to support their families, leaving it up to the children to work long hours every day to bring money home.
Child labor is widely accepted in Afghanistan, even though a 2007 Afghan law states that only children who are 15 and older can work. As more and more families in Afghanistan experience financial strain, they are left with no other option than to pull their children out of school. Many men have been killed in the Afghan Civil War, leaving families without a breadwinner. The war, which has ravaged the country since 2001, has claimed over 18,000 civilian lives.
Because teenagers are legally prohibited from doing dangerous or strenuous work, most obtain jobs as vendors, mechanics or shoe polishers. And, in spite of the law, many teenagers are doing dangerous jobs, such as mining or working in laborious workshops. This work can cause injuries or permanent disabilities.
According to United Nations International Children's Fund (UNICEF), 4 to 5 million Afghan children are not enrolled in school, even though Afghan law requires education up to the ninth grade and provides free schooling through high school for all of its citizens. Instead, student dropouts spend their time working to put food on the table. Since many children have to sacrifice their education, they almost completely eliminate the possibility of achieving a high paying or a more rewarding job as an adult. Consequently, they fall into a cycle of poverty. These children will most likely have a low income or substandard adulthood, where they themselves will have to take their own children out of school.
A recent article in The Los Angeles Times describes a day in the life of an Afghan boy named Sami  Rahimi who works in a bakery from 5:00 in the morning to 10:00 at night. He tries to go to school when he can, but feeding his family takes priority over learning to read.
"I'm happy I can support my family, but I would rather go to school and be an educated person," Rahimi said.
According to Integrated Regional Information Network (IRIN), one possible solution to child labor is education. Many working kids try to attend half days of school to learn basic reading and writing, and some even dream of becoming doctors or government officials. However, this scenario is unlikely due to their lack of education.
Since Afghanistan signed the United Nations Convention on the Rights of the Child in 1994, Afghan education has become more available for both boys and girls, and school participation has increased since the Taliban regime. According to BBC News, in 2001, primary school enrollment was 21% and in 2011 it was 97%. Now 36% of girls go to school.
Few girls attend school because they, too, are employed. The news source Reality of Life in Afghanistan (RAWA) stated in an article that girls cannot get jobs as metal workers like boys, so they sell cigarettes and chewing tobacco on metropolitan highways and in city centers.
In the RAWA article, an Afghan girl named Farida reflected on her job. "I have no choice but to do this in order to support my family. If I don't do it, my whole family will be forced to come to the roadside and beg," she said.
The children who work to support their families attain a sense of duty from their work. But in doing so, children skip school and playtime in order to collect bottles and yell taxi fares. They are forced to grow up fast, reflecting the startling lifestyle that many citizens in poor countries experience. Starting as young as age eight or ten, many children sacrifice their innocence in order to survive.