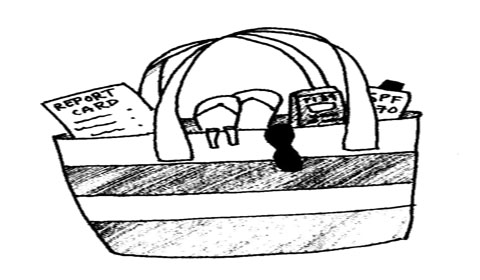 In preparation for college, many Marlborough students choose to enroll in summer programs that mimic the college experience. During these programs, which last from roughly 3 to 6 weeks, students immerse themselves in the college setting by taking classes, residing in dorms, eating in campus dining halls, and enjoying some of the freedom that college students experience.  Many Marlborough girls who attend pre-college summer programs hope to attend a particular college in the future and are looking to see if that college is a good fit, or they believe that attending a pre-college program will look good on college applications.
Many Marlborough girls who attend pre-college programs seem to prefer to go to a college on the East Coast, in another state, or even in another country.
Abby '16, who attended The Putney Student Travel Pre-College Program at Amherst College last summer, had a positive experience on the East Coast.
"Amherst was so different from LA, and it really showed me what college would be like if I moved out of LA," she explained.
Most students who attend residential pre-college programs are assigned to a dorm and set up with a roommate for the duration of the program. Some programs are more strict than others; some, for example, will allow boys into girls' rooms and vice versa, while others make sure that boys and girls remain separated and are not allowed in each other's rooms.
Pre-college summer programs enable students to meet people from all around the world. Last summer, Sydney '16 went to Oxford University to attend a summer program called Oxprep, which enables high school students to take two classes in one of the 36 colleges at Oxford. The students stay in dorms and study as if they were real college students. Sydney '16 knew about the program because she had friends who had gone in previous years. While at Oxford, Agus made friends with people from many different continents.
"It was a great experience, and I met so many people from all over that I am still friends with," she explained.
Pre-college programs typically require students to take classes, and most programs offer courses in subjects such as business, international relations, journalism, photography, visual arts, and writing. The courses are typically taught by college professors or other adults who are experts in their fields, which gives students a feel for the expectations of college professors.
Some high schools let students get credit for their summer courses. At Marlborough, for example, if the administration pre-approves a student's summer course, and the student passes a proficiency test upon her completion of the course, she may receive credit for the class.