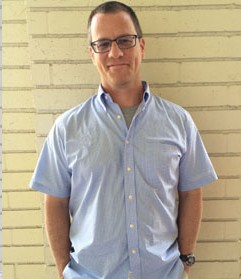 Over the course of the next two years, Marlborough will implement two notable scheduling and administrative changes in an effort to create more cohesion within the School community. Beginning in the 2014-2015 school year, a weekly 20-minute morning meeting will be held every Wednesday, and in 2015-2016, the 10th and 11th grade dean system will rotate, so that each dean will oversee the same class for two years and thus get to know its members better.
At the start of next school year, foreign language instructor Sandra Battiata will step into Associate Director of College Counseling Monica DePriest's shoes as 11th Grade Level Dean. DePriest will guide Battiata through the position for the year. Then, in the 2015-2016 school year, Battiata and history and social sciences instructor Tom Millar, the current 10th Grade Level Dean, will rotate, with Millar taking over the 11th grade while Battiata takes on the 10th grade.
According to Millar, the primary reason for the change is to experiment with a system where a dean will be able to spend more time with a class and subsequently know the students better by the end of their two-year period together.
"You get to know a class better, what the friend groups are and who might have been struggling in the fall but isn't struggling now or vice versa, and those things are good to know," Millar remarked.
Millar added that he is excited to change his routine after six years as the 10th Grade Dean. He speculated that the School has not used this method in the past because once a dean familiarizes himself with the traditions of one grade level, it is easier to remain in one position than to train for a new one all over again.
"Once you're a dean for one grade, you get to know the traditions of that year, and although nothing gets easier, you can get better at managing," Millar said. "Once two people cycle through, though, they'll have a sense of how the flow of the first two years work."
Next year's weekly morning meetings will mark a school wide change. Middle schoolers and upper schoolers will be divided into two different meetings, with the former led by the Middle School President and Vice President and the latter by the Assembly Coordinator and an advisor.
English instructor and Dean of Student Life Sarah Wolf explained that, although the plans are not solidified, it is almost certain that the time spent in Wednesday morning faculty meetings will be reduced, and Wednesday advisory will be eliminated, so that Wednesday's advisory period and break will add up to create the morning meeting time.
"[The Student Academic Advisory Committee] wanted more of a chance to get the community together and specifically to get [grade] divisions together, not just for announcements or a speaker, but to highlight what girls are doing or accomplishments within the community, because we don't really have a space to do that," Wolf said.
Potential ways to fill the time include preparing for upcoming All-School Meeting speakers or discussing those who have recently presented, supporting Marlborough athletics without a full-blown pep rally, or staging any other conversations that the School cannot find time for.
Wesley '15 is a bit hesitant about the idea of the new meetings.
"I feel like things you want to talk about after ASMs, you talk about with your friends, and if you did something noteworthy, the people you'd want to know about it would already know directly from you," Wesley '15 commented.