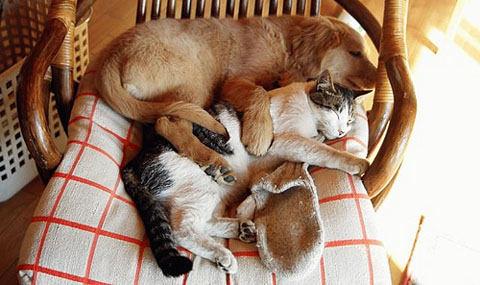 Answer the questions below, and then add the numbers of your answers to discover your teacher spirit animal!
1) Would you rather have a cat or a dog?
1. Cat, obviously.
2. Dog all the way.
3. Both. I just love animals!
4. Neither. I'm more of a people person.
2) What's your favorite color?
1. Marlborough Spirit Purple!
2. Blue, a classic.
3. Green like nature.
4. Orange. It's bright!
3) What's your favorite genre of literature?
1. Cook book. Yum!
2. Fiction forever!
3. Spy Thrillers. I like the suspense.
4. Sci-fi and the worlds it brings me to.
4) What's your favorite subject?
1. MATH!
2. English always.
3. History forever. (Get it?)
4. Science is life.
5) If you could go anywhere, where would you go?
1. New Zealand, something new.
2. Anywhere with good friends.
3. Hiking the Inca Trail.
4. The bottom of the Marianas Trench.
6) Which historical figure would you want to have lunch with?
1. Richard Feynman. His physics might have been theoretical, but his cool was real.
2. Shakespeare. You know why.
3. Catherine the Great of Russia because you can.
4. Nikola Tesla because he's awesome!
Score:      /24
6-9: You are Ms. Moser! You are fun and energetic; you love math, Marlborough and everything awesome. You have a lot of close friends and are extremely social.
10-13: You are Dr. Long! You are fresh! You don't take yourself too seriously, and you know how to have fun, but you also know how to get things done. People like to be around you because of your great personality!
14-16: You are Ms. Wolf! You like being busy all the time. You do a lot and are part of everything. You consider yourself a bit ridiculous, but you are actually awesome!
17-19: You are Ms. Atwell! You are curious and enthusiastic. You like mysteries and enjoy being thrilled. You're also adventurous, which can lead to some pretty great stories!
20-22: You are Mr. Deu! You are quirky and adventurous! You love stories and movies, especially with friends. You're wacky and fun, and you love to experiment!
23-24: You are Mr. Witman! You're a science nerd and a jack of all trades. You can be enthusiastic and excitable, especially about things you care about, and you are very understanding toward others.