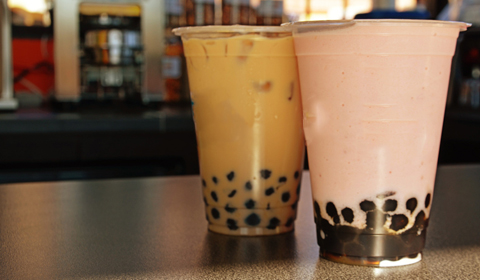 Larchmont Blvd is an ideal lunch location for many Marlborough girls. You can find students eating on this street daily with their friends. Although there are many locations on Larchmont where many Marlborough girls enjoy eating their lunches, there is still one product that has never been sold. For the past few years, many students wonder why there is no boba store on Larchmont. Many students do not know how to drive or own a car. Therefore, Larchmont is one of the few locations that Marlborough students can go during lunch or after school.
    Boba is a Taiwanese tea-based drink with small chewy tapioca balls at the bottom. Many of the popular flavors include strawberry milk tea, taro milk tea, and almond milk tea.
The closest store to Marlborough that sells boba is Boba Time. Although this store is only a mile away from Marlborough, with such short lunches, there is not enough time to walk there and back in 40 minutes and still have time to enjoy your lunch.
    Many Marlborough girls believe that having a boba place on Larchmont would be a great addition due to the easy accessibility.