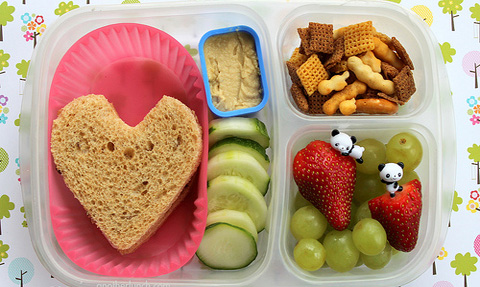 At Marlborough, juniors and seniors have the privilege of being able to eat lunch off campus either once or twice a week, respectively. Many flock religiously to the Marlborough staples on Larchmont: Starbucks Coffee and Larchmont Village Wine & Cheese. If you are looking for more interesting places to eat off campus, however, here are some fun suggestions.
1. Joan's on Third: a café and marketplace that is famous for its iced lattes and grilled cheeses and is a perfect place for a pick-me-up in the middle of a hectic week. While you are there, make sure to grab some hummus and flatbread.
2. Café Gratitude: an all-organic, vegan restaurant on Larchmont that boasts spice-infused breakfast foods, salads, soups, and bowls. Each item on the menu has a special name. "Adventurous," for example, is the seasonal raw soup.
3. Milk: an ice-cream parlor, bakery, and café whose menu alone makes you want to speed off to Beverly in order to try their Triple Chocolate Shake (chocolate ice cream, chocolate sauce, and chocolate chips).
4. LACMA Food Trucks: not an actual restaurant, but a line of delicious gourmet food trucks on Wilshire, perfect if you and your friends cannot agree on where to eat. If you are overwhelmed by the choices, try Dogtown Dog's California Dog.
5. Toast: a bakery and café that serves breakfast all day. The best cure to get through a rough Wednesday is definitely a waffle. Their delectable bakery has a huge selection, so don't expect to leave with money left in your wallet.