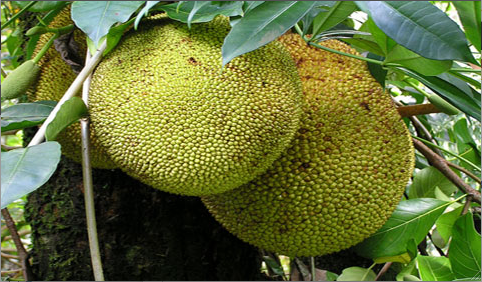 Lychees, jackfruit and kumquats are all fruits that the majority of people don't know about, at least in my opinion. They're well kept secrets that I first discovered in the Philippines that I'm lucky enough to find here in Los Angeles; however, they are not as sweet and juicy as your average pears and strawberries.
Lychees have a white, fleshy texture covered by an easily removable pinkish-red skin. I find my mounds of lychees in Asian markets like 99 Ranch Market or Marukai. The delicious fruit even has some health benefits, like preventing the growth of cancer cells. Chinese superstitions hold that the fruit was used by an emperor to entice his lover, which is why the lychee represents love and romance in the Chinese culture. Regardless of the cultural aspects, lychees are deliciously unique treats.
Jackfruits are an entirely different fruit. This fruit can grow to such a massive weight and size that you could pull a back muscle trying to pick it up. My family sets aside a large amount of time to simply getting the fruit out of its thick skin. We always set out large black trash bags in the garden then chop the jackfruit into smaller parts with an instrument that looks like a machete. We each have a bowl of olive oil to dip our hands in so that our hands can get around the stickiness of the fruit. We dig into the fruit and spend the next few hours grabbing the starchy fruit with our slippery hands from the beast-like structure it grows in, but the seemingly endless hours of hard work is ultimately worth it for the sweet and slightly crunchy fruit. Jackfruits can also be found in many Asian markets already cut up and nicely packaged.
Kumquats are another exotic fruit easily accessible in LA. Kumquats look somewhat like tiny oranges, but they taste nothing alike. The skin of the kumquat is sweet and the inside is sour. It grows on short, shrub-like trees. Kumquats can also be found in many Asian markets as well as at my house. Oh yes, my family grows kumquat trees in our backyard. And I have had the lucky experience of squatting in my garden for hours on end and picking small, orange-like fruits.