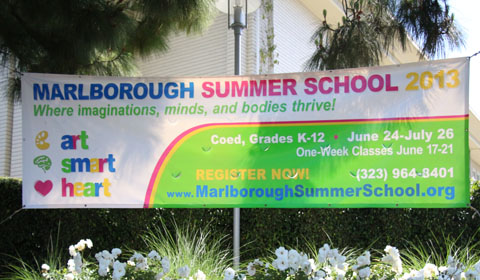 On Mar. 16, the School held its first ever Marlborough Summer School Open House. The event started off with an information session in Caswell Hall before the girls of Violet Key, the club that gives tours to prospective parents, led parents on tours of the campus. Head of the Physical Education Department Julie Napoleon said the goal of the open house was for parents to feel more comfortable about sending their children to summer school at Marlborough.
"We just decided that people who have never been to Marlborough would like to see the campus and meet some of us," she explained.
Around 60 people attended the open house, and Napoleon said the turnout would have been better had the School held the event earlier in the year, before students had enrolled in Summer School.
Marlborough Summer School is for kindergarten to twelfth graders, with additional swimming lessons for younger children. Marlborough students and teenagers from other high schools act as counselors.