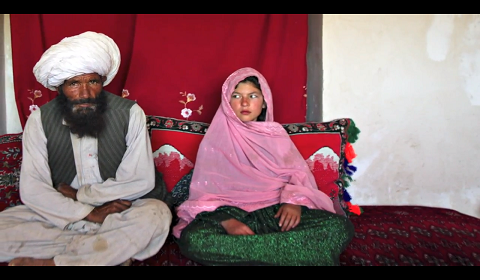 Annie '16 recently submitted a short film to The Girls Impact the World Film Festival, presented by the Harvard College Social Innovation Collaborative and ConnectHer, a scholarship program that raises awareness about a variety of global women's issues such as sex trafficking, teen pregnancy and microfinance initiatives.
Annie's video focuses on child marriage, which she said "is far more prevalent than people realize… [I wanted] to raise awareness about this very serious issue which impacts girls all over the world, and to tell it from a young teen's point of view."
Annie filmed the video with the help of Lauren '17, aiming to contrast their everyday lives with the lives of young girls in developing countries. The film festival's judges include Christy Turlington Burns, a former supermodel and founder of Every Mother Counts; Jeff Skoll, the billionaire founder of Participant Media and backer of films such as An Inconvenient Truth and Syriana; Jean Owlwang, the CEO of Virgin Unite, and Zainab Salbi, the founder of Women for Women International. The winner will be chosen by the judges based on the films that have the most "likes" and tweets and will receive a $2500 cash prize. Annie's video has already made it to the top 15. The ultimate winner will be announced at an official screening at the Harvard University campus in Cambridge, MA on Feb. 23.