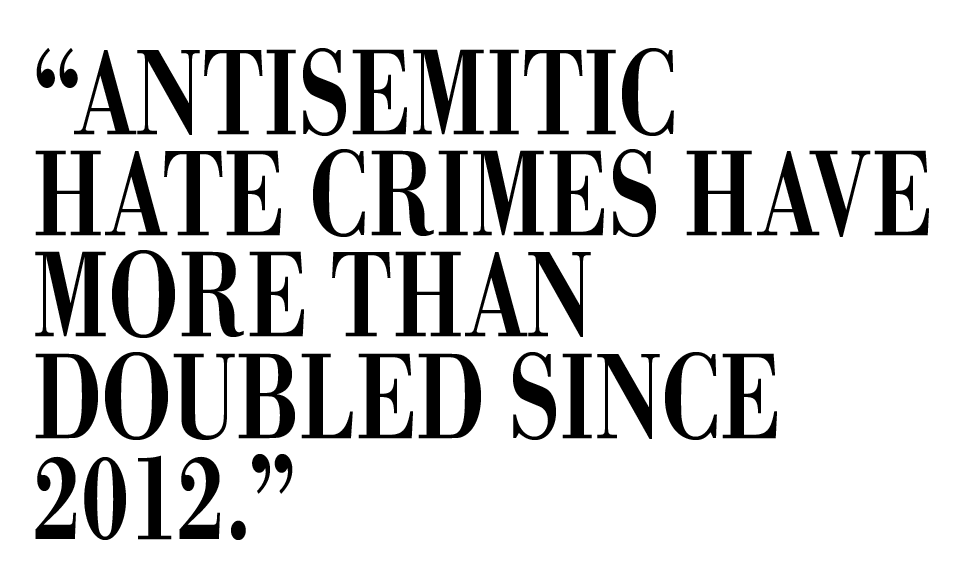 Dear Readers,
I am writing to you to call attention to the antisemitism that has been receiving public attention in not only Los Angeles, but the whole country. On Oct. 22, an antisemitic hate group put signs on the 405 freeway with phrases such as "Kanye is right about the Jews" after Kanye West, who changed his name to Ye, posted death threats against Jews on Twitter. n January, CNN reported that flyers were distributed in five states, including California, stating that Jewish people created the COVID-19 pandemic.
According to the Anti-Defamation League (ADL), recorded antisemitic hate crimes have more than doubled since 2012. That statistic only includes reported incidents. Speaking from personal experience, I have had antisemitic slurs hurled at me from passing cars on the way to synagogue and have read many antisemitic comments under pro-Jewish Instagram posts. The majority of the time, experiences like mine go under the radar without inclusion in any hate crime statistics. The ADL's record of hate crimes does not include plastered signs, Twitter threads and interpersonal interactions.
As a Jew and Los Angeles native, I want to bring attention to the hateful actions that have been swept under the rug for over 10 years. As a Marlborough student, I hope that my fellow peers and the larger community recognize the importance of combating antisemitic language and listening to Jewish peers in order to foster a safer environment for Jewish students. Finally, I want to encourage students who feel scared or attacked to reach out to resources such as Dr. Wells, Dr. Crandall, Dr. Duggan or even an organization such as StandWithUs.
Sincerely,
Lior
EDITORS NOTE: Resources for countering antisemitic incidents can be found on the Anti-Defamation League's wesite at adl.org. For all issues related to equity and inclusion, including Marlborough's ongoing work to address antisemitism, please reach out to Director of Equity & Inclusion Dr. Jenn Wells.
SUBMIT A LETTER TO THE EDITORS:Marlborough community members can submit a letter to the editor by emailing [email protected]. We look forward to hearing from you for our next issue.