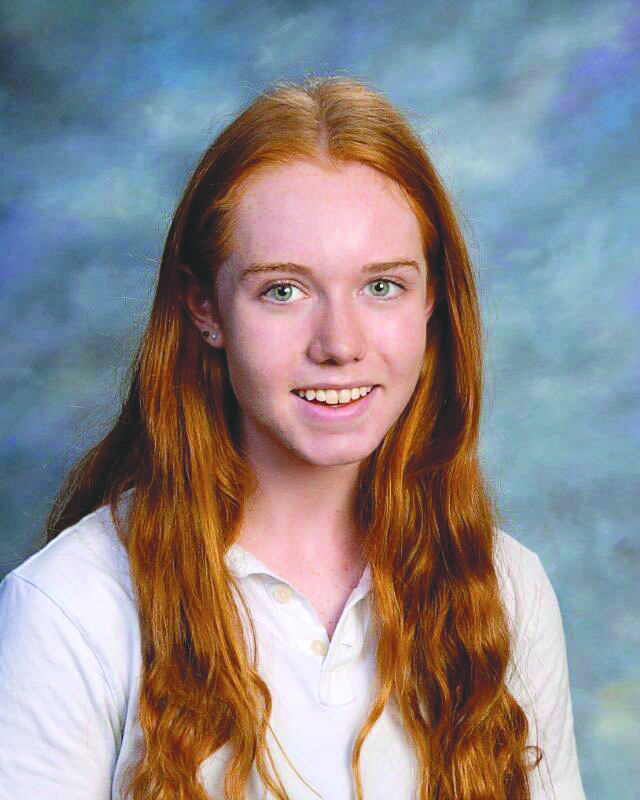 Johanna '17 commit- ted to Stanford University for Division I lightweight rowing. Johanna said she chose Stanford because of the combination of the top lightweight rowing team in the country and its challenging academics. It was the "best of both worlds."
Johanna said that rowing is the perfect place for her to channel her competitive energy while being surrounded by her friends.
"It is a very challenging sport, but everyone is literally in the same boat," Johanna said.
During the signing ceremony the seniors had in early February, each girl signed a document officially committing her to a university. Since rowing is not an NCAA sport, Francis did not have an official document to sign for the photos.
"I actually didn't even sign anything, but I committed and got supported by the coaches," Johanna said.
Johanna said she is excited to compete at a high level in rowing and work in different surroundings.
"I am really looking forward to…being in an environment where everyone is pursuing things that they are super interested [in]," Johanna said.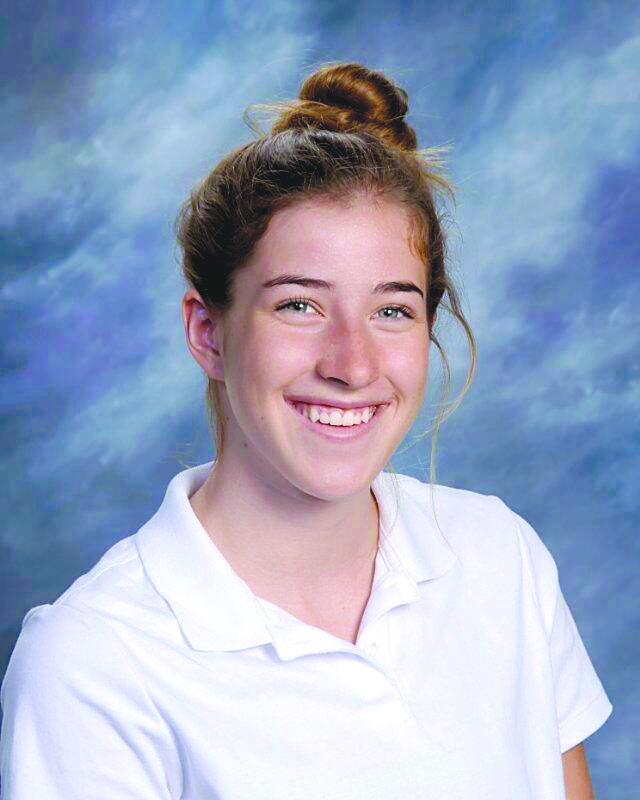 Andie '17 signed with MIT for Division III volleyball as a setter.
Andie said that academics were a priority for her when picking colleges, but she wasn't ready to leave behind volleyball, a sport she has played since 5th Grade.
"There was a lot of uncertainty with recruitment, but I knew especially after having a really great high school season with a lot of my friends that I wanted to continue playing sports because it's been such a big part of my life in the past," Andie said.
Andie said she feels prepared for college life.
"I feel like Marlborough really encourages people to be well-rounded, so doing research, volleyball and balancing school has definitely prepared me to be able to take on college academics and sports," Andie said.
Andie said she is excited to attend MIT in the fall.
"I am definitely looking forward to… living in a different place that actually has sea- sons and meeting new people from so many different backgrounds," Andie said.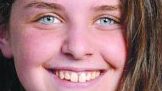 Anna '17 signed with Colorado College for Division III swimming. Anna said she chose Colorado College in part because of Colorado's beauty, but also because of an appealing academic "block" schedule and her overnight visit with the team.
"They have 'the block plan' there, which is where instead of taking your regular 5 classes per day, you take one class only for three and a half weeks and then you move on to your next class. I thought that was a really good way to delve into each subject," Anna said.
When she was deciding which college was right for her, Anna went on two trips to Colorado College. The first was to meet the coaches and the second was an overnight stay with the swim team.
"I watched a swim practice…[and] I went to the swim team house. We had a barbecue and played some kickball. Then they took me around the campus and showed me the campus life," Anna said.
Anna said because she has already met many of her teammates as well as endured a rigorous athletic schedule for many years, she is prepared for an intense college experience.
"Swimming has taught me a lot about time management and dedication. [It] has given me the will to succeed. I think it will help me stay healthy and motivated," Anna said.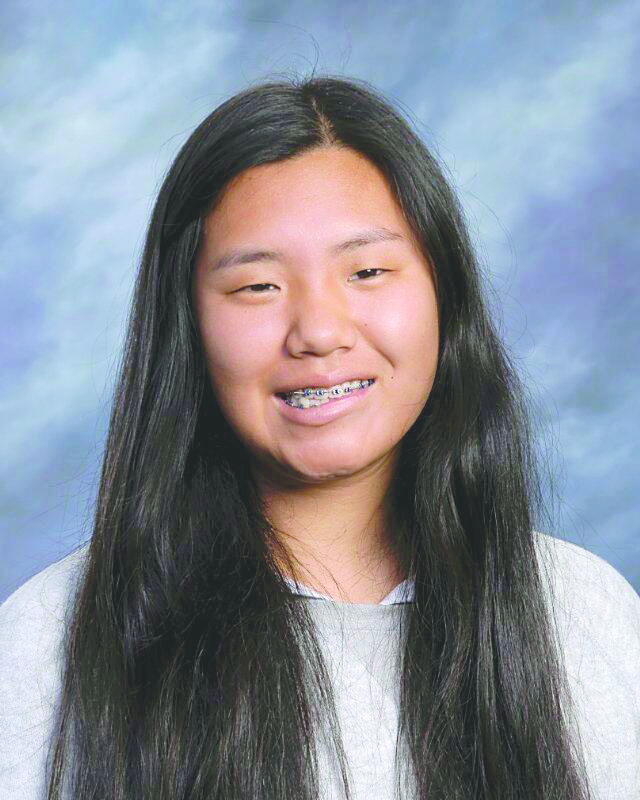 Jessica '17 committed to Trinity College in Connecticut for Division III volleyball.
When deciding which college she wanted to attend, Yang said she had a good idea of what the right school was for her.
"When I was going through the whole college process, I wanted a small school. I was headed towards the liberal arts. Trinity fit perfectly," Jessica said.
Jessica has played volleyball for six years, starting in the 7th Grade at Marlborough. She plays setter, the player who sets up the outside hitters. Jessica said one of the reasons she is continuing to play volleyball is the community she has experienced both on and off the court.
"At the end of the day, your teammates are the ones who are on the court with you, not your coaches or anybody else. You can always rely on them," Jessica said.
Jessica said that it was around 9th or 10th Grade when she started to think about the possibility of recruitment.
"I saw that other people were getting recruited, and I really liked volleyball, and I thought if this is something that I can achieve then I should maybe try and if it doesn't work out, then it doesn't work out," Jessica said.
Her advice for high school athletes is to challenge yourself. "You invest so much of your time…If it's something that you're passionate about, I think you should just go for it," Jessica said.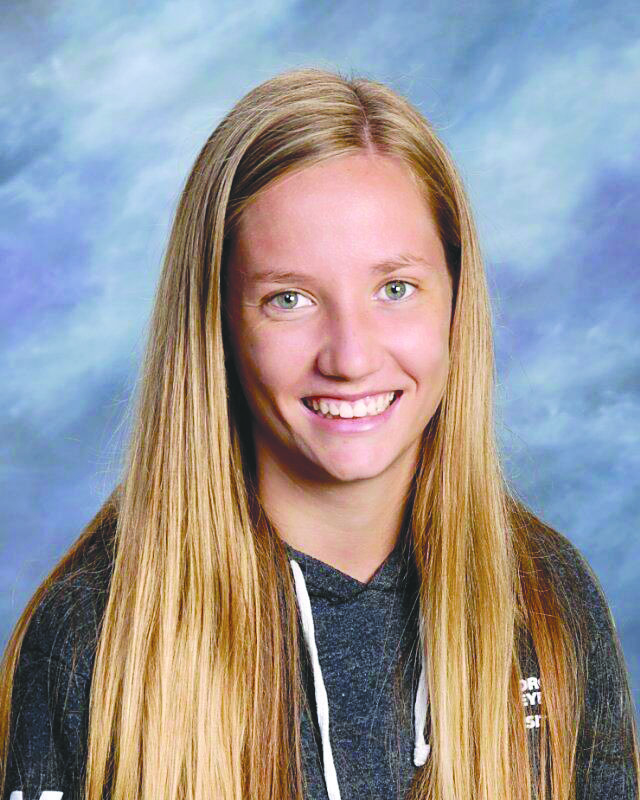 Bridget '17 signed with Colgate College in New York for Division I volleyball.
After eight years of playing, Bridget said that she couldn't imagine leaving behind volleyball when she went to college.
"I really like playing volleyball and having that team and family, so I just didn't want to go to college without having that part of me missing," Bridget said.
Bridget said she found Colgate after looking at a variety of different schools with varying volleyball programs.
"I wanted to go far from California, and I also wanted a D1 volleyball program but a small liberal arts school. [Colgate has] a pretty small under- graduate program, which is nice," Bridget said.
Bridget said she enjoyed the poolside ceremony, signing official papers with her family and friends.
"It was really fun being there with everyone [from] different sports, not just the volleyball players. It marked a whole new step," Bridget said.