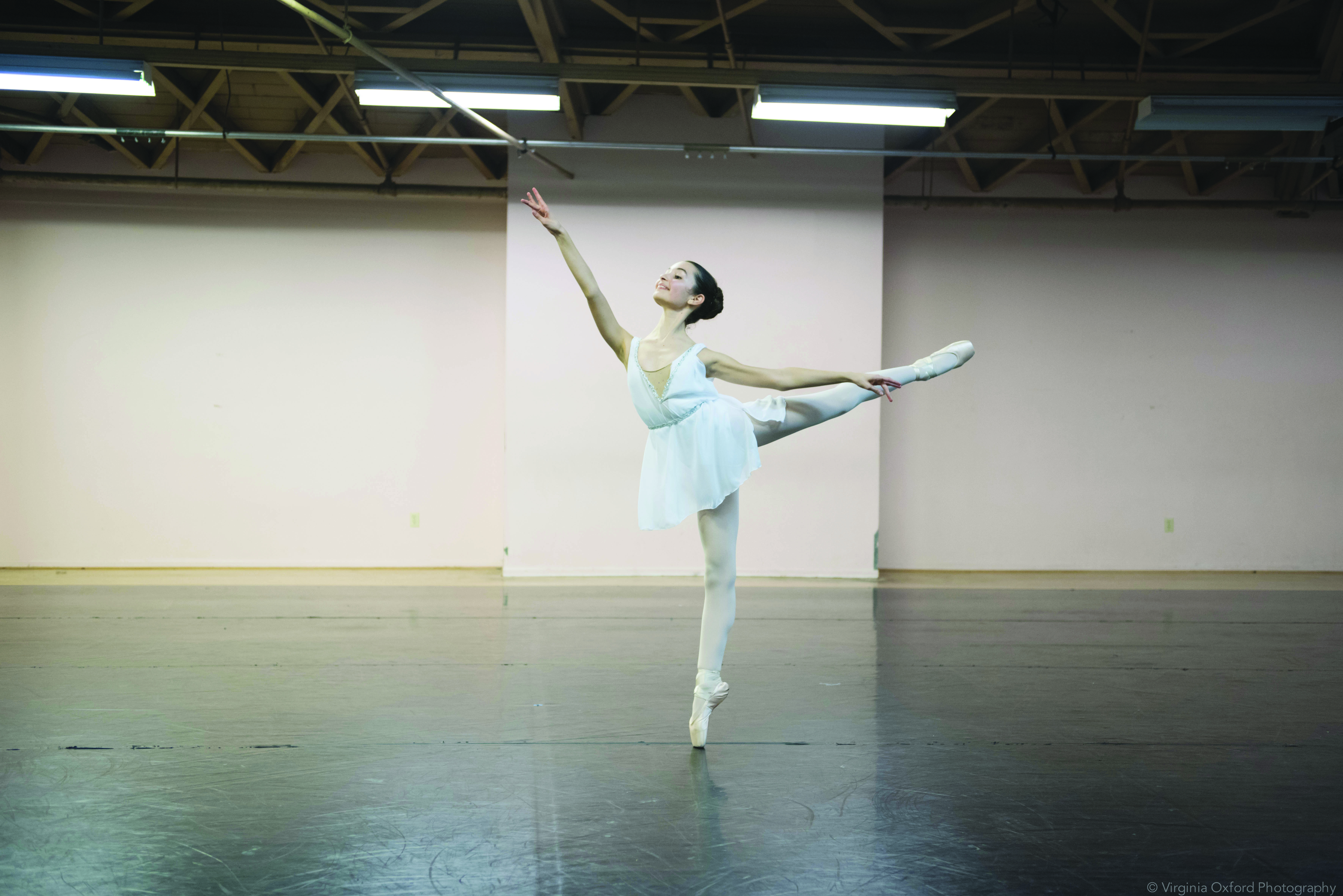 On Wednesday Jan. 25, Ava '22 won first place in the Youth America Grand Prix, the largest student ballet competition in the world, at Huntington Beach High School. Ava has been dancing since she was five and now typically practices 11-12 hours a week, six days a week, at Marat Daukayev School-Ballet. In addition to her regular classes, she must also attend two to three hour lessons in preparation for the Grand Prix competition.
At the Semifinals, Ava performed one classical ballet piece and one contemporary dance piece. She placed first for her ballet dances "The Talisman Variation" and "Sleeping Beauty Aurora Variation Act 3," and placed in the top 12 for her contemporary dance, "Marine," securing her a position at the finals in New York during the week of Friday Apr. 7.
Her coach, Nazgul Shinn, introduced her to the competition and helped her decide which pieces would be the best choices to perform. Ava's goal was not only to practice a talent she is passionate about, but also to be seen by directors and possibly be offered to join a summer ballet program. She plans to return to the Grand Prix next year since she was so proud to win first place in the ballet portion this year.
"[When I won in] ballet, I felt really happy and proud of myself that I had put in all that effort and that it had made a difference," Ava said.
She said she was surprised and thrilled when she placed for her contemporary piece, since she had never done contemporary before. She explained that contemporary is different than ballet because it allows for a different method of expression.
"I love doing contemporary. Ballet is really expressive but in contemporary I just get to move my body more. It's a really nice break from ballet. It's a little bit easier in some ways…ballet's more physical. It takes a little more power than contemporary. [But] contemporary is more lyrical, more about stretching and showing my flexibility," Ava said.
Ava explained that she enjoys dancing not only because she's passionate about it, but also because it has a surreal quality that allows her to escape reality.
"I feel like I'm giving to the audience and it really takes me away from all of my worries. I almost feel like I'm flying because ballet is about transcending and defying gravity," Ava said.