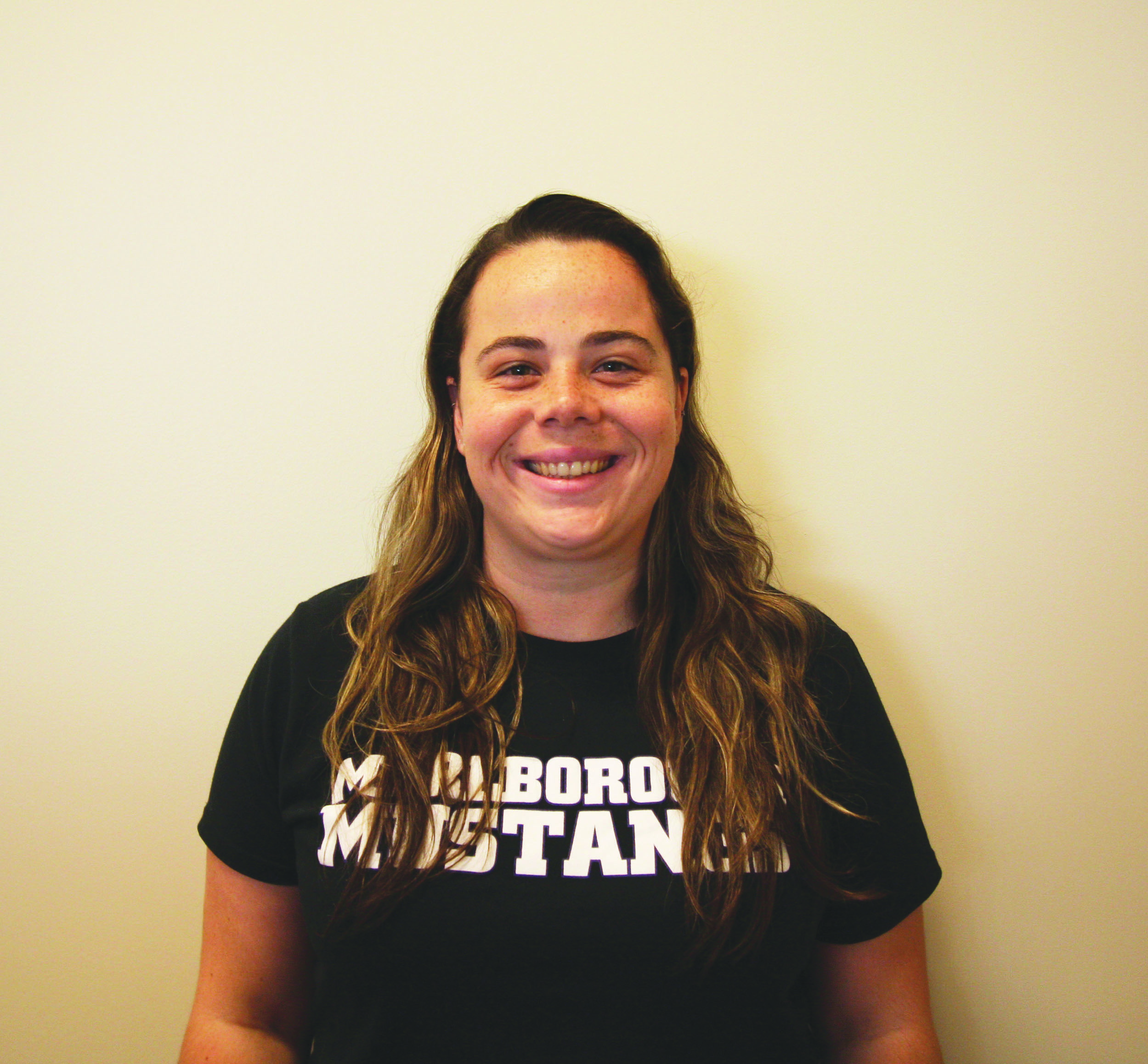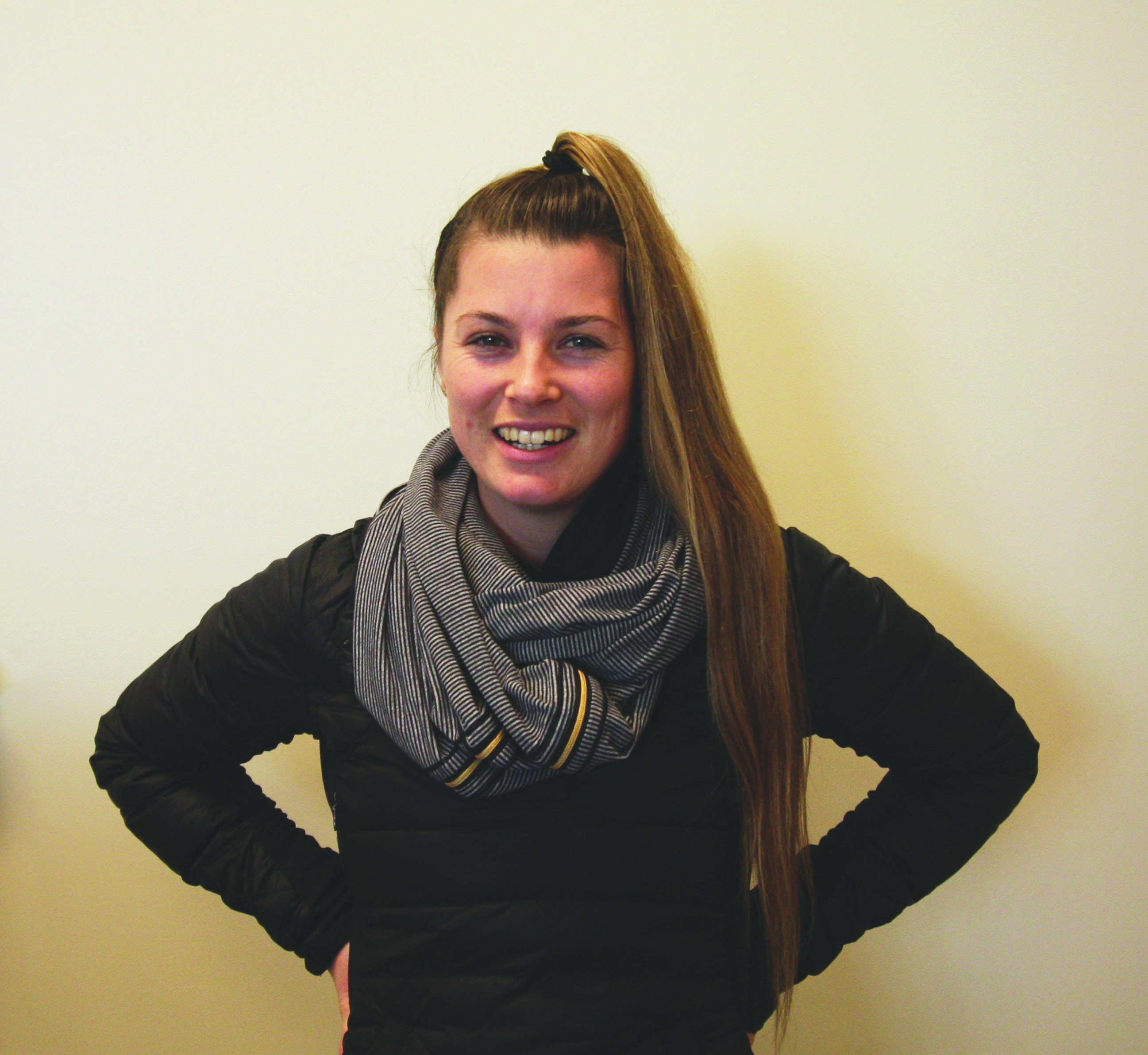 Chloe Kipnis and Camille Brown joined the Marlborough athletic program in mid-December. Kipnis is the assistant athletic trainer, and Brown is the assistant strength and conditioning coach. With the addition of Kipnis and Brown, both the athletic training and the strength training staffs have doubled, allowing them to attend more readily to all Marlborough athletes.
Kipnis will work alongside athletic trainer Sonya Stromberg to improve the department's response in preventing, evaluating and rehabilitating injuries in order to help players get back onto the field or court.
Kipnis noted how seamless her transition has been to the Marlborough community and said she appreciates the opportunity to be a part of the program.
"I'm able to sit on the sideline and enjoy a game, and I'm also able to see my athletes perform well. When they get hurt, I can see them go from injury back to play, and that's also really rewarding," Kipnis said.
A competitive power lifter since 11th Grade, competing in the squat, bench press and deadlift, Kipnis explained how this experience has positively translated over to her work as an athletic trainer.
"[Power lifting] allows me to understand how muscular strength plays a role with the human body. Also, being that powerlifting is very technical, I can notice flaws in an athlete's technique in the weight room and how that flaw might transfer over to the playing field," Kipnis said.
Born and raised in Los Angeles, Kipnis grew up in Hancock Park. When she came across the job opening at Marlborough, she thought it was perfect because she had always known of Marlborough.
At the University of Michigan, Kipnis received her Bachelor's degree in Athletic Training. She got a Master's degree at the University of Nevada, Las Vegas, in Kinesiology and later worked as an athletic trainer at high schools all around Las Vegas.
Joining Kipnis in the athletic program is Camille Brown, who will work alongside strength and conditioning coach Lindsay Yocum to help all the teams get faster and stronger and to improve our athletics. As the first assistant strength trainer, she hopes to bring a lot to the weight room by teaching complex movements that are beneficial to improving one's skills.
Brown said she was drawn to the all girls' environment at Marlborough because of her amazing experience at Immaculate Heart High School, which she hopes to bring to the school.
"I love working in the all girls' facility and encouraging girls to totally go after whatever they want. I had that environment at my high school, so I think bringing it here is awesome," Brown said.
As a child, Brown played sports, but her dream was to play softball in college. She worked hard to become better, faster, and stronger, and got a scholarship at Cal Poly San Luis Obispo to play softball.
From then on, Brown said she knew she wanted to be a strength and conditioning coach in order to help high schoolers achieve their goals of playing in college.
She enjoys working with and inspiring girls to go after their dreams. Brown has also enjoyed worked with boys, but finds that girls take corrections quickly and are very coachable in comparison.
"It's amazing to help young ladies find their strength, confidence, and gain athletic performance. I love giving girls the ability to find their confidence and learn that lifting weights can make you strong and healthy and you won't bulk up just from touching a weight," Brown said.
Brown has been an intern strength and conditioning coach for Cal Poly San Luis Obispo and has worked as a strength and conditioning coach at Velocity Sports Performance, where she coached both boys and girls in middle and high school.
Brown played Division I softball in college and now also competes in Olympic weightlifting. She believes this experience will beneficially contribute to her abilities as a strength trainer.
"I have learned from the best in the nation how to lift heavy objects and put them down properly and efficiently, so now atheletes here can get strong and prevent injuries on and off the field or on the court," Brown said.