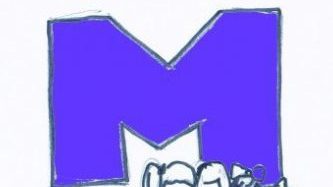 According to Director of Enrollment Management Jeanette Woo Chitjian, 7th Grade application numbers have risen from last year's dip as Marlborough's culture shifts towards an emphasis on innovation and authenticity in the 2016-17 school year.
Woo Chitjian said that the numbers have fully recovered, and she and her admissions team are working to rebrand Marlborough in a more authentic way.
With new additions to the faculty and staff in recent years, such as Director of Educational and Counseling Services Dr. Marisa Crandall and Community Outreach Program Head Pamela Wright, Woo Chitjian said she sees Marlborough's culture and community changing for the better.
Woo Chitjian said she thinks "word-of-mouth" is aiding Marlborough's growth as well, especially now with new developments such as the SPARC and the entrepreneurship class.
"We've done so many innovative things this year in part because of the buzz on campus that allows us to think differently," Woo Chitjian said. "It's an exciting time to be at Marlborough."
Head of School Priscilla Sands said she thinks the introduction of new developments are attracting new families.
"Education is changing. I think parents see us adapting to the times…[and] are interested in some of the innovations," Sands said.
Additionally, Marlborough's new application process may have an effect on the number of applicants too. The admissions offices sent out a short survey asking families about their experiences after the open house and received very positive reviews of the workshops, spirit dance and welcome from the older students. Although the data shows positive reactions toward the new system, Woo Chitjian said she won't know how the data translates into the overall picture of applicants' decisions until April.
Although Marlborough relies heavily on feeder schools, such as John Thomas Dye and The Center for Early Education, to fill its 7th Grade class, Woo Chitjian and her admissions team are working on reaching out to non-traditional "feeder" schools for a greater diversity of students.
"We participate in activities that reach beyond our sending schools. In particular, this year we did a new event down in the South Bay because we wanted to meet families in their neighborhoods and for them to meet students from the Manhattan Beach area who were at Marlborough," Woo Chitjian said.
This year, many elementary and high schools around Los Angeles have experienced a change in leadership, including Curtis, Carlthorp and The Center for Early Education. These power shifts can change aspects of the culture and community on campus, as a school's leader can be very influential in an educational environment. The new leadership under Head of School Priscilla Sands and Director of Middle School Sean Fitts may cause concern to prospective parents, but Woo Chitjian said she believes it can only bring new opportunities to make Marlborough an even stronger school.