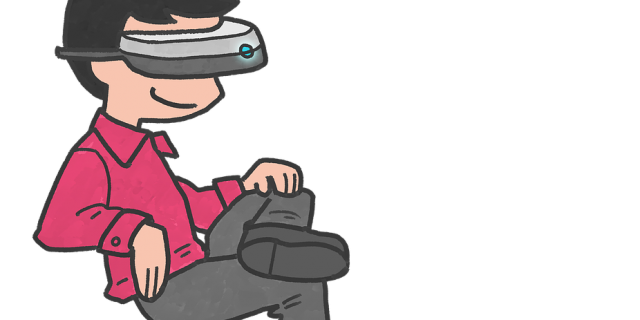 In October, visual arts instructor Joshua Deu acquired the HTC Vive Virtual Reality (VR) Machine now available in the Digital Media Lab with the intention of placing Marlborough at the forefront of augmented reality technology.
Anticipating that VR will become a dominant medium in entertainment, education and even everyday life, Deu said he believes that we need to understand how this medium can function.
"The immersive content is much more powerful in terms of generating user engagement and calling people to action. Whatever it is you're trying to get people to do, VR is a pretty powerful tool to open their minds a little bit and create empathy, " Deu said.
The VR machine is comprised of three parts: the computer, a headset with two separate eyepieces and two handheld controllers. The headset's separate eyepieces provide stereoscopic vision to create the feeling of depth and solidity.
Sara '18 said that the experience of being in a virtual reality was like nothing she had experienced before.
"In short, it's surreal because it feels visually real," Sara said.
Deu aims to start implementing 360 degree photography, film and animation in his classes.
"I'm already starting to think about implementing 360 video, which is immersive video, into one of the film projects… We could [use] the 360 video to go places and show experiences and performances in a way that people have never been able to do before" Deu said.
Deu predicts that virtual reality will be a stepping stone into other more advanced technologies such as augmented reality, a theoretical technology that superimposes a computer-generated image onto the user's view.
"I was hoping with the amount of brainpower and different types of talent we've got here, we could actually make some really fascinating content… I tell my students to focus on things you can do, but dream about things you can't," Deu said.