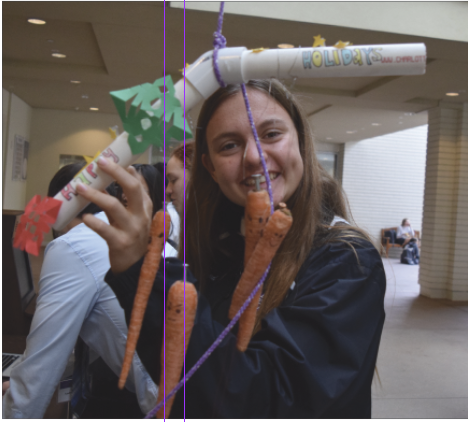 In order to receive the Girl Scout Gold Award, Megan '19 is working on a project where she will teach coding to underprivileged kids at the Boys and Girls Club in Los Angeles over winter break.
The Girl Scout Gold Award, the highest honor a girl scout can receive requires 80 hours of work on a specific project she creates. Megan came up with the idea and had to interview with the Head of Girl Scouts of Greater Los Angeles to have her project approved. Once approved, she began working on the project. After she completes it, she will present her work in another interview with the Head of Girl Scouts.
Currently, Megan is preparing her coding project where she will teach nine- to 11-year-olds how to code. She met with science instructor Andrew Witman and mathematics instructor Dr. Darren Kessner for help in planning the curriculum.
The Boys and Girls Club is a place where kids who are ages five to 18 from underprivileged neighborhoods can go after school to take classes, do activities and get tutoring help.
"The clubs focus on making sure that the kids have a secure place to go after school and provide them with events to do so they don't get bored," Megan said.
The club recently got a new STEM center, and the majority of the people interested in it are boys. So, the Boys and Girls Club was looking for more female teachers, and Megan stepped in. She had taken an introduction to computer programing class at Marlborough last year and knew she could use that knowledge to teach.
This year, she is retaking the course at Marlborough, but instead of learning the material, she is observing Witman's teaching strategy, so she can figure out the best way to teach her class.
"I'm really focused on breaking down the information even more so that the younger kids understand it. I'm working on simplifying the information so it's not too complicated," Megan said.
In addition, she is trying to create fun and educational activities specifically for girls. Her goal is to make the class exciting and engaging for girls. She is excited to teach the kids coding and hopes that they will obtain useful knowledge from the course.
"I think that this project will be really beneficial because the information that the girls will gain from this course will hopefully help them further in life too. I think it can really help them find a job and hopefully open up more career paths," Megan said.