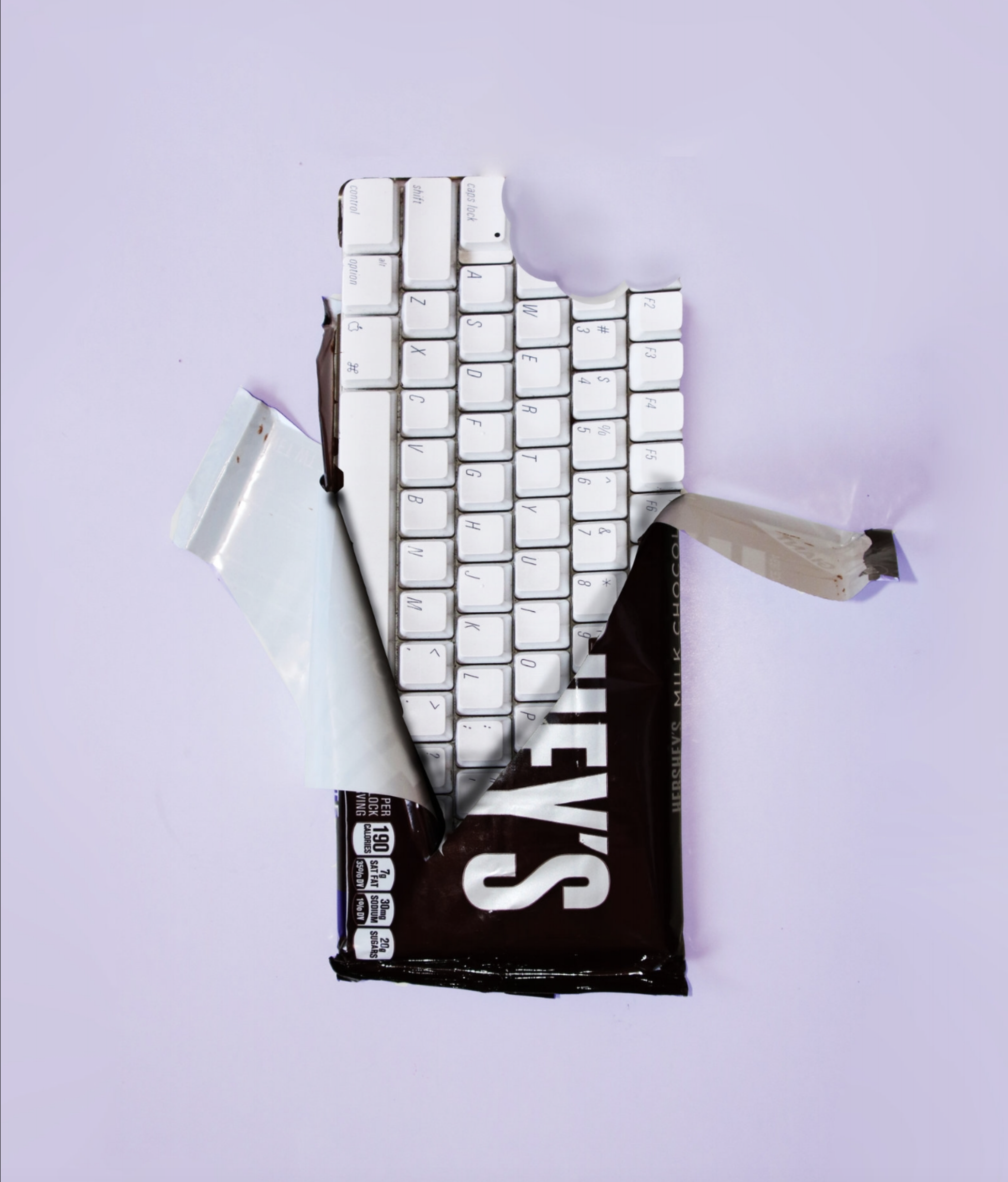 Student photographer Rocky '18 has created an online portfolio and store to sell and share her photography. With no traditional photography training except for a 9th Grade introductory class, Rocky taught herself to take high quality photos, learning and honing her skill independent of instruction. Instead, Rocky uses Instagram photography accounts @watts.on, @aureta and @thefadmia as inspiration for her art.
Rocky's photography is  different in that it alters images to form word play. She manipulates everyday objects to create eccentric images. Rocky incorporates digital art into her photography to execute these concepts.
"I really like taking photos of idioms that make you look at objects differently from how you would normally perceive them," Rocky said. "I can never think of an idea when I'm trying to, so they normally hit me at random times. If I'm not focused on  it, they come."
Rocky was initially introduced to photography by her dad, but her hobby developed during her sophomore year. Rocky began taking photos as a creative outlet for school stress when she needed a break from homework.
"I spend a lot of time editing and Photoshopping because it's kind of relaxing and distracting, but it also takes forever because I have to change the colors, lighting, perspective and then add shadows to make it look realistic," Rocky said. "I can edit something one day and then look at it the next and notice all of these mistakes."
After receiving positive feedback on her concepts, Rocky's family convinced her to start selling physical copies of them.
"A bunch of people, including parents, would tell me that they would hang my pictures in rooms in their houses. At first, I didn't take it seriously, but I talked to my parents and sister, and they told me I should develop my photos into posters. I thought, 'Why not?'  Rocky said.
Levin then created her own website, Rockylev.com for people to view and purchase her artwork. The order is then sent to a company to print, and Rocky ships the posters herself. Rocky says she enjoys taking pictures, but does not want to pursue a full-time career in photography.
"I definitely want to keep it as a hobby, but I don't think that it's something I want to do as my profession unless it's for National Geographic or something where I can travel to really cool places," Rocky said.
Rocky's photos are available for purchase at www.rockylev.com in different sizes, varying from 16" x 20", 19" x 22", or 22" x 28".