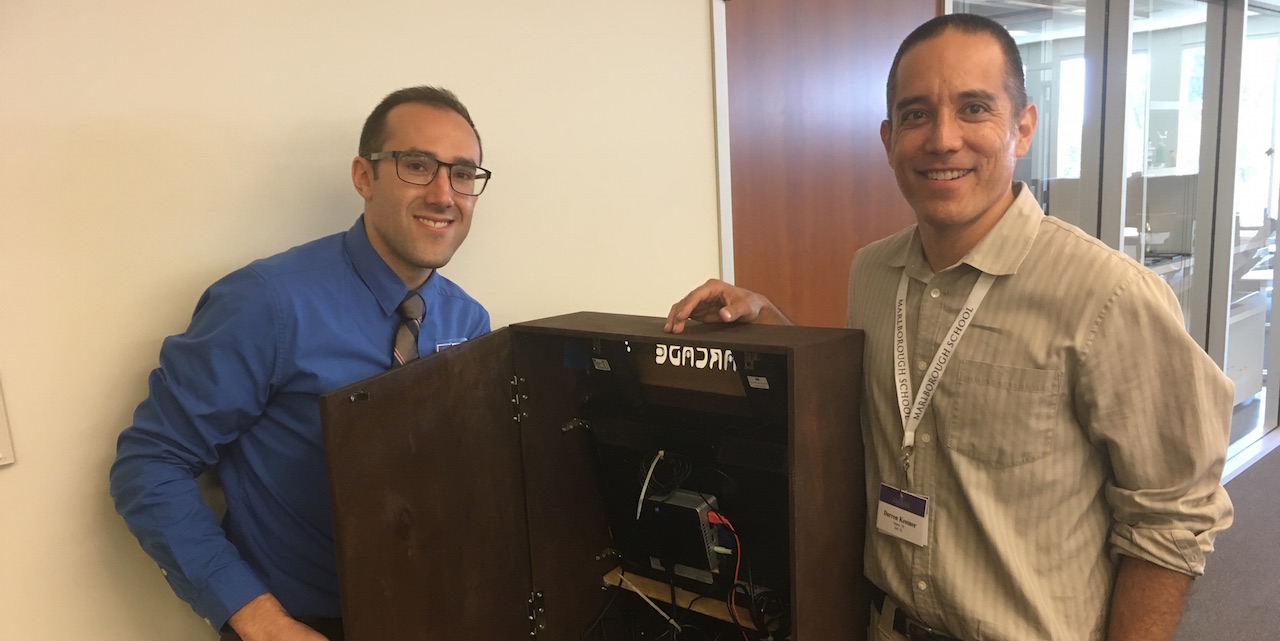 Math instructor Darren Kessner and science instructor Andrew Witman, the co-heads of the Marlborough STEM program, are pushing boundaries by building their own arcade game. The two teachers started the project as a professional growth project after being inspired by an article found in Make Magazine detailing the creation of homemade technology projects. Intrigued by the challenge, they soon began developing their own idea for an arcade game and proposed their plan to the Professional Growth Committee in hopes of getting funding for their project.
Witman said both he and Kessner have a deep fondness for video games.
"I think Dr. Kessner and I both have a love for old video games, and it's always sort of been a dream of ours to build an arcade machine," Witman said.
Kessner and Witman drew their own 3D model of the design for the exterior of the machine, and Kessner designed code to allow the arcade machine to run. Although the arcade machine is a fun novelty to have here on campus, Kessner and Witman said they have a more academic purpose for the machine. Computer Coding students will be able to upload their projects, allowing them to view their finished work on a larger, more professional platform.
"Mainly, we want our students to put their games on here. The goal was to make something new and bring it back to the classroom," Kessner said.
This team is passionate about learning for both themselves and their students and use projects like these as an opportunity to master the skills they teach as well as to work on something they enjoy.