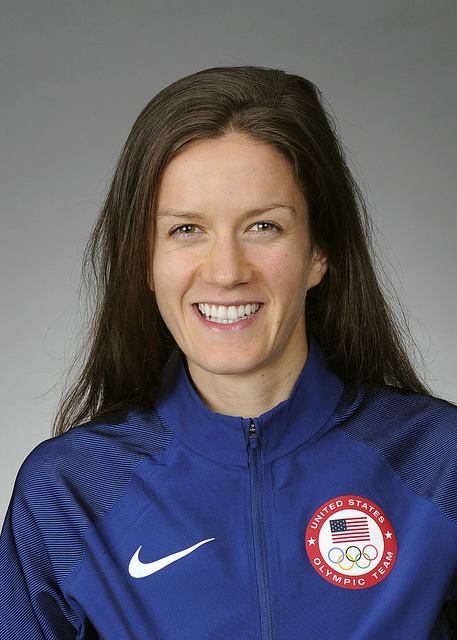 When Kate Grace '07 started the Olympic trials, she spent the first lap at the back of the pack. In fact, it wasn't until the final stretch that Grace even appeared to be a contender, and she finished the race in first place. The trials didn't only guarantee Grace a chance in Rio, but they also marked the first time that Grace received a metal in a national competition.
Grace began her track career at Marlborough in an effort to stay in shape for soccer. She continued to run and improve her times at Yale, where she graduated from in 2011. After taking the last year off due to a foot injury, Grace's victory at the Olympic trials was a surprise to all but those in her inner circle.
"This year has been a steady build of momentum, great training, and belief," Grace said in a Facebook post after winning the trials, adding that she was excited to compete in Rio.
On Aug. 17th Grace stepped out onto the track in Rio ready to make her Olympic debut in the 800-meter race. Grace's times in the prelims qualified her for the semifinals, which she would compete in the following day. At the semifinals, Grace finished in 3rd place, qualifying her for the Olympic finals and taking her one step closer to a medal.
When the gun went off for the Olympic finals, the Marlborough graduate shot out of lane one. She kept up with the pack, hugging the inside of the track in order to run the shortest distance possible. Grace unfortunately didn't medal but crossed the finish line in eighth place.
After having come in eighth in the 800 meter, Grace posted on Facebook reflecting on her Olympic experience, "It is an insane honor to represent the USA…Obviously, I wanted a better result [in the 800 meter final], but on [a] whole, these past weeks have been a dream."