This past April, Marlborough's Performing Arts Department held a series of three after-school workshops offered to students in all grades and with interests in all arts disciplines. Each workshop was taught by a local Los Angeles artist.
"The Ultimate Story of You," the first in the series, expounded upon the business of being an artist and was headed by writer and producer Deborah Pardes. The comedy improvisation workshop led by actress Tracy Burns focused on ensemble-building and quick thinking. The third workshop, a musical theater master class, taught by Broadway singer and actress Janet Decal, exposed girls to a working professional in the industry and allowed them to practice and perform songs alone, in duets or groups. According to performing arts instructor Lizi Watt, an average of 15 girls from all interest backgrounds attended each class.
Watt said her favorite workshop was "The Ultimate Story of You." During the classes, students wrote one-sentence manifestos, defining and branding themselves as artists.
"Girls who took that class were really able to spend some time thinking about who they were as creators. I think they got sort of an excitement and passion around being able to define themselves," Watt recalled.
Drama Ensemble member Miranda '17 enjoyed the discussion about the misconception that an artist can't be a businesswoman. According to Miranda, Pardes brought up that most people assume an artist is struggling financially, so it is important for artists to brand themselves in order to make a living from their passions.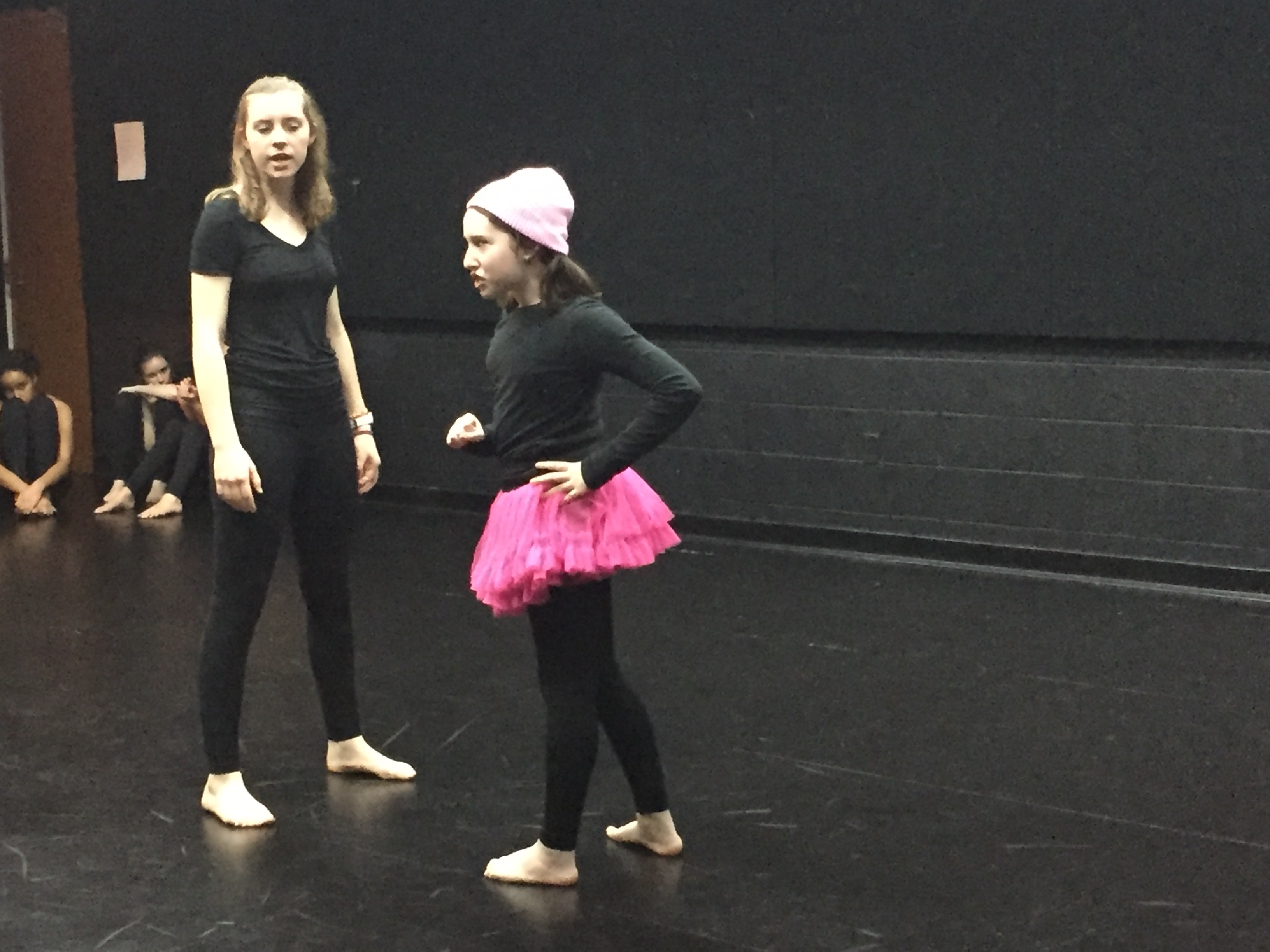 Miranda, who also participated in the comedy improvisation workshop, said that the improv sessions were helpful for both aspiring actresses and writers.
"As a performer, you're given strict [instructions] in a scene. You're given whatever your character needs to do, but you can always improvise and come up with new things you're character is doing in a dialogue… For writers, Ms. Burns kept saying, 'It's important not to say 'no' in a scene, because then you just cut off progression,'" Miranda said.
Overall, Watt deemed the workshops successes because of girls' participation, improvement and closeness.
"The thing about the performing arts is that everytime we come together to do a project, even only a three day workshop, there's a sense of community that is built, and I think that is really special," Watt shared.