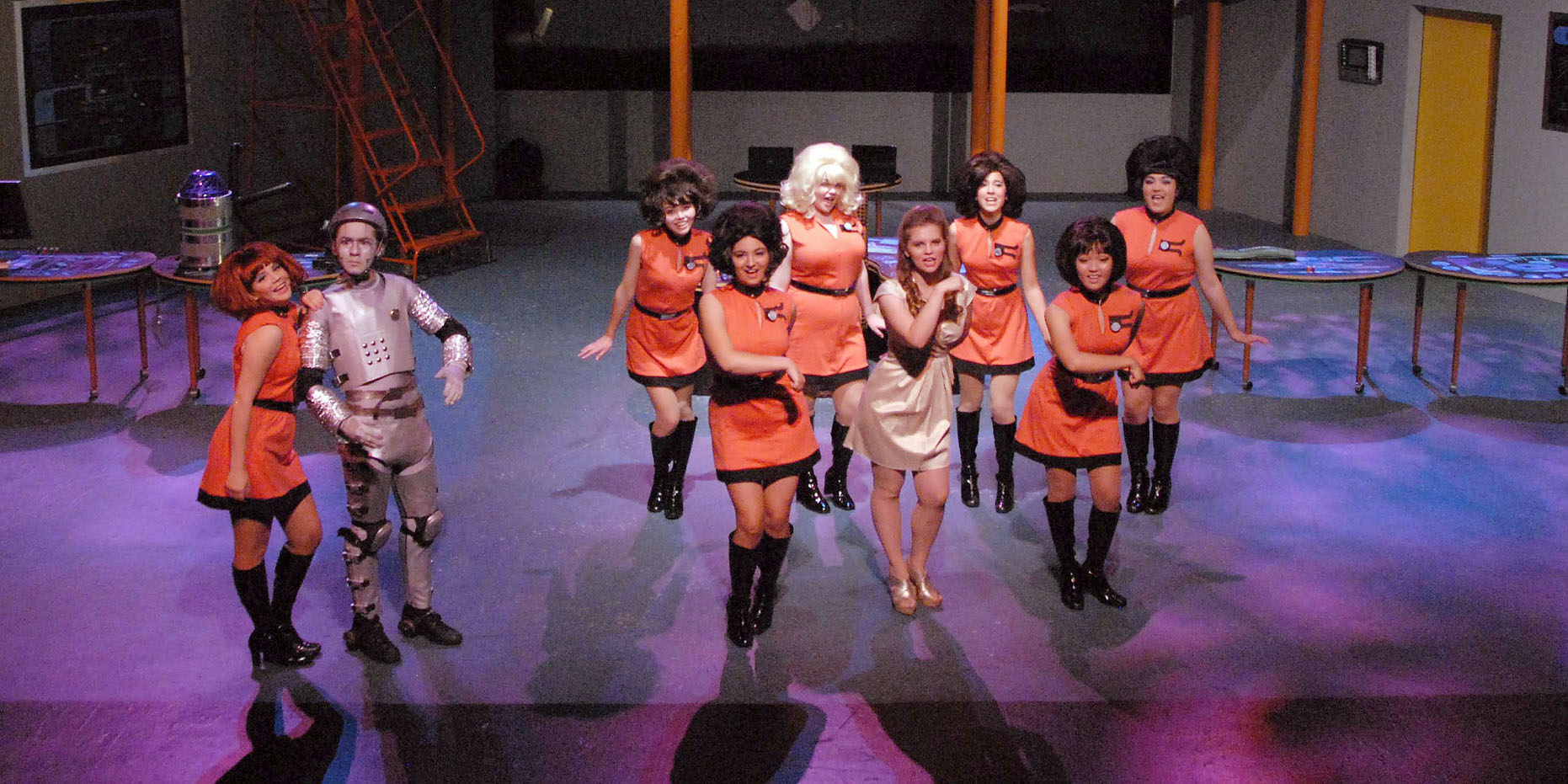 On Thursday, Apr. 28, Isabel '18 played the role of Frenchie, a featured member of the ensemble, in the opening night production of the Hannon Theatre Company's Cabaret by John Kander and Fred Ebb. Hannon Theatre Company, the drama department at Loyola High School, is among the best secondary school theatre programs that Los Angeles has to offer. Isabel has now performed with the Hannon Theatre Company for two years and has nothing but positive remarks regarding the program.
Isabel first got involved in theatre at Loyola last year, after hearing about her father's experiences with the company.
"My dad did theatre at Loyola when he went there, and he told me about it when I was younger, and I've just always had an interest in musical theatre, so I thought I'd try it out."
Loyola theatre has given her the opportunity to take part in a renowned and intense acting program compared to other high schools in the Los Angeles area. Artistic Director Walter Wolfe describes the Hannon Theatre Company as a competitive environment that stands out because of its artistry and reputation.
"Our productions are renowned for their professionalism and innovation, ranking us with the best theatre companies in Los Angeles…dedicated to meaningful artistic work," Wolfe, the Artistic Director of the company, wrote on the company website.
In addition to the professional environment, Isabel said the Hannon Theatre Company still provided her with a fun environment.
"I made a lot of very close friends. The people there are really friendly, which I think is something that has drawn me back to the program since my first play. The people and the level of rigor are what I enjoy the most," Isabel said.
While Isabel has made many friends there, the program is challenging compared to other high school theatres, especially when it comes to the audition process. Getting a role in the production is a highly competitive experience, as there is a set number of roles in each production.
"Not everyone gets in. For the musical there is an audition camp, and it lasts all day, and you go through singing, dancing and acting workshops that you cycle through. The workshops are taught by alumni, and then at the end there are callbacks and you have to audition in small groups, and even though it's stressful, it's always fun."
All Loyola students are eligible to audition for the plays, but the program only allows female students to audition from out of school. In addition to actresses from Marlborough, students from Bishop Montgomery High School, Eagle Rock High School, Episcopal School of Los Angeles, City of Angeles School, Immaculate Heart High School, LACES, New West Charter, Notre Dame Academy, and Notre Dame High School all participate in the exclusive, intense, co-ed and friendly environment that is the Loyola theatre department.
Next year, Isabel plans to audition for both the fall production, Fahrenheit 451 by Ray Bradbury, and the spring musical, Once Upon a Mattress by Mary Rodgers and Marshall Barer.