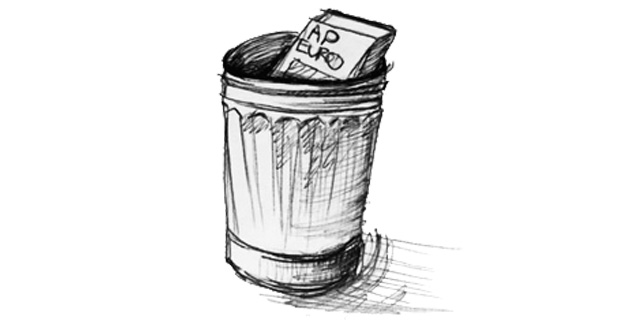 Beginning in the fall of the 2016-2017 school year, the Marlborough History Department will no longer offer AP European History as an option for incoming juniors and seniors. Instead, students will be encouraged to take a more globally conscious route. Now students will be given the choices of Modern World History, History Seminar: 20th Century Dictators and Democracies and AP World History. Although some students are bereft because of the recent loss of a longtime favorite class, AP Euro, it only makes sense to embrace the newly constructed curriculum. I believe that the new world history courses will help students become more aware of worldwide issues and encouraged to, in the words of Marlborough's mission statement, "engage locally, lead globally."
The School's students have been enamored with AP Euro since its introduction to the Marlborough curriculum in 1980. Girls always signed up because of the specificity and in-depth curriculum of European history. Thought to be the "less daunting" of the two junior and senior year AP history courses, Euro always drew students, not only because of the subject matter, but the acclaimed teacher of 35 years, John "Doc" Langdon.
After Langdon retired at the end of the 2013-2014 school year, students began to evaluate AP World as a viable course option. When AP Euro was popular, its students failed to see the benefit of learning more than just the European history requirements. However, those who take AP World History rather than its European counterpart, are inspired and encouraged to learn about the world holistically. The World History curriculum broadens the horizons of its students without sacrificing depth of study.
Learning about countries beyond Germany, Spain, France and England, among many other highlighted areas around Europe, helps students gain a better understanding for both historical background of the world's many cultures and today's current events. As the 11th grade history curriculum shifts towards global engagement, school-wide programs outside of humanities and social sciences will begin to follow suit.
De-emphasizing European colonization and exploitation will allow for greater engagement and knowledge of the world on a broader level. Even though the curriculum covers a larger amount of information, leading to less specificity throughout the course, AP World will still offer all the needed information for students on their way to a more globally engaged and interested life.