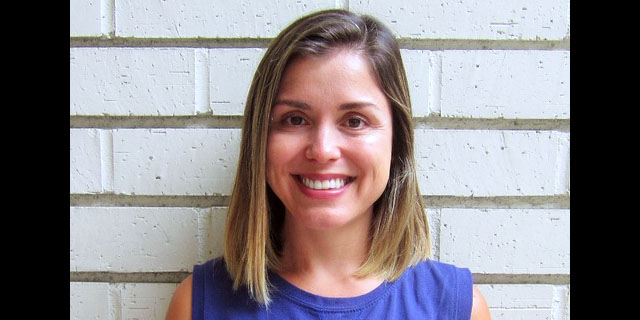 As the new Head of Community Outreach for Marlborough's 2015-2016 school year, Pamela Wright recently led one of the most successful charitable drives in school history during the School's recent spirit week. Wright reported that students brought in over 500 pairs of shoes for the Los Angeles LGBTQ center and nearly 600 pounds of toiletries for Homeboy Industries.
"Our expectations were superseded by the overwhelming generosity of our students," Wright said. "Looking forward, I would like to develop more awareness around why we bring items—not just for points,"
Dean of Student Life Regina Rosi explained that she has loved working alongside Wright.
"She has brought a fresh view to the program. She is really working to change how Marlborough students view service," Rosi said.
Wright came to Marlborough with hopes to engage with students and make them socially conscious activists. She left her position as Director of the Emergency Food and Shelter Program last year at The United Way of Greater Los Angeles, an organization that serves gives grants to other humanitarian organizations.
Though she enjoyed her previous job, when Wright heard of the job opening at Marlborough, she immediately felt the draw to combine her love of community service work with influence from students. She also went to an all-girls high school, which was part of the appeal.
At Marlborough, Wright oversees the community outreach program. This includes advising students on volunteer opportunities and club leadership, organizing drives and managing community service funds. Wright explained that she likes to encourage students to become engaged global citizens.
"When I talk to students I ask [them] what is happening in the world that really bothers them that they want to change?" Wright said.
Wright didn't always know that she wanted to pursue a career in community outreach. After graduating from U.C. Santa Barbara, she spent two years in Spain teaching English to students.
"I loved living abroad, but I knew that was not what I wanted to do. I had two years to figure out what made me want to get up in the morning. Any kind of social injustices that I was seeing, I just felt like I wanted to be part of something," Wright said.
Once Wright moved back to the U.S. after her time in Spain, she decided to go back to school to obtain a master's degree in public service with an emphasis on nonprofit management from DePaul University in Chicago. At the same time, she worked at the Greater Chicago Food Depository.
Since her decision to help the underprivileged, Wright has never looked back. She expressed her appreciation for her career's ability to facilitate real and effective change. She noted, however, that it sometimes is a slow process.
"There are barriers, whether it's political or public policy that is working against you. Those shifts don't happen overnight, but when you have those moments with somebody you're trying to help, that experience of talking to somebody or getting them off the streets or getting somebody fed makes it super worthwhile; that's why we do it," Wright explained.