by Nina '16, Sora '18 and Sophie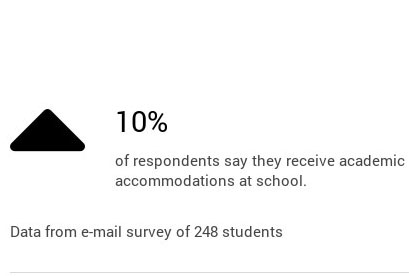 Walking into her first Marlbrough English class in 7th grade, Kay '17 was surprised to discover a discussion-based environment. At Culver City Middle School, Kay had been exposed to English classes where teachers gave her all the answers in a lecture format, and there wasn't room for discussion. She was shocked at how familiar the class's format seemed to the other girls. She felt lost as her classmates used their extensive vocabularies, and she didn't know the words they were using. Eventually, Kay would become accustomed to these discussion-based classes, but it took a lot of extra work.
Kay isn't alone. Marlborough's student body comes from all over Los Angeles and the world, with varying educational and social backgrounds. For this reason, the School is in the process of creating a position that would help students academically, emotionally and socially at Marlborough. This position, known as the Director of Educational and Counseling Services, will start in the 2016-2017 school year and ideally will help to ease the transition to Marlborough and to teach students the tools that they need to be successful in a rigorous academic environment.
SYSTEMS IN PLACE
Every year the School welcomes at least 100 new students from schools all over Los Angeles. As these students' educational backgrounds vary, the faculty and administration try to help students both the academically and emotionally.
Violets 101 is a summer-based program designed to acquaint students with Marlborough and to provide an opportunity to get to know their classmates. Class retreats also help students make new friends.
Although these programs help socially, the diverse educational backgrounds of new students necessitate further academic aid throughout the year. At the beginning of 7th grade, for example, students are taught how to study and succeed in classes.
"In history in the beginning of the year, they really taught us how to take notes which has been so helpful," Isabella '21 said, adding that the slower pace at the beginning of the year helped her ease into Marlborough.
The California Scholarship Federation (CSF) mentor program can further help students adjust, whether they are transitioning from grade to grade or their former school to Marlborough. CSF tutors are Marlborough students from 10th through 12th grades who have volunteered for the position after being selected for their grade point averages.
However, according to school counselor Emily Vaughn, many students feel uncomfortable requesting help. One way the School attempts to identify struggling students is through quarterly grade level meetings organized by each dean. In these meetings, teachers and administrators discuss students who may need additional support, whether emotional, social or academic.
In spite of the School's support structures, students do not always feel that their teachers understand the difficulty they experience in transitioning from elementary to middle school. Both Kay and Nellie '17 came to Marlborough in 7th grade from large public schools. Neither girl sensed her teachers were aware that she was struggling to keep up.
"I don't think my math teacher would have any idea that I came from a fairly bad math program at a public school, and I think while I was able to adjust, understanding where students come from would have been helpful with easing us in a little bit," Nellie said.
Head of the Middle School Sean Fitts believes that the new Director of Educational and Counseling Services will benefit the school as it would help bridge the gap between students and teachers.
Fitts also hopes that, further down the road, there could be someone at Marlborough who could work individually with students and train teachers how to work with different students.
Kat '18, who came in 10th grade from Tokyo, expressed her belief that a learning specialist could help new students transition to Marlborough.
"I could have used a [learning specialist] in the first few weeks of school to help me adjust, but after that it wouldn't have been necessary," Kat said.
LANGUAGE BARRIERS
While many students face circumstantial obstacles as they transition into Marlborough's academic environment, some have to work to overcome more deeply rooted challenges, like language barriers. These members of the community might look to utilize extra resources to perform their best.
Although no student said that she exclusively speaks a non-English language at home, 18 percent of the 229 students who responded to an UltraViolet survey said that they speak both English and another language with their families.
Director of Admissions Jeanette Woo Chitjian said the admissions committee focuses on whether applicants will be able to do well at Marlborough. As a result, Marlborough does not admit students with significant language barriers because the School does not have programs to ensure their success. The School does not have an English as a Second Language (ESL) program, for example, nor does it offer ESL training to its teachers.
"The way that the School is set up right now, I don't think we have the resources to serve a broader population in that way," Woo Chitjian said.
In spite of efforts to make sure new students can be successful, many students have diverse linguistic backgrounds which, in certain cases, could pose challenges for them. For example, Valeria'17 went to a Spanish-speaking school until 3rd grade. Even though she was fluent in English by the time she got to Marlborough, she noticed the lingering effect of her linguistic background when first writing in-class essays at Marlborough.
"You're writing so quickly that the wording has to be more automatic. You can't sit there and think about it. It just has to come to you as your ideas come to you, and I feel like since I also have the Spanish background, it just takes me longer to come up with the wording," she said.
Valeria suspected that the fact that she has "twice as many words in [her] brain to choose from" may contribute to this challenge.
Likewise, Kay attended a Japanese immersion school until 5th grade but has been reading books in English since 1st grade. She said that her mother feared she would become semi-lingual, meaning that she wouldn't be proficient in English or Japanese, so her mother made her read in English a lot when she was young. Kay felt her English foundation was decent because Kay's mother pushed her to read, but her vocabulary was still less developed than some of her classmates upon entering Marlborough in 7th grade.
"The thing I noticed was that a lot of other people had a much wider vocabulary than me when I first came, so I started learning words like 'epiphany' and stuff like that. And so I guess that was a little different because…in English class they just started talking with this sophisticated vocabulary that I'd never really learned in general, which was just kind of shocking," Kay said.
Kay said that she never felt that her teachers were aware of the disconnect between what she actually knew and what they thought she knew. The Director of Educational and Counseling Services might be equipped to identify future cases like Kay's and help students find confidence in the classroom as quickly as possible.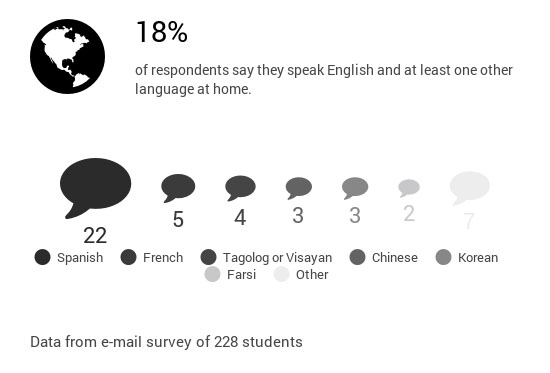 SUPPORT FOR LEARNING DISABILITIES
Some students' need for academic support is more long term, especially when these students are navigating the challenges of a learning disability.
Woo Chitjian addressed the topic of students needing additional support from an admissions standpoint. Marlborough makes an effort to select students who will thrive in our environment.
"The bottom line is that we want to make sure that students are prepared to be successful at Marlborough. That doesn't mean that everybody's going to start at the exact same place," she said.
Once students come to Marlborough, the administration puts measures in place to aid students who may need extra help. Ten percent of the 229 students who responded to an emailed UltraViolet survey said that they receive academic accommodations at Marlborough. The most common academic accommodation that Marlborough grants is extended time, according to Hotchkiss, but other forms include alternative response forms, double time and testing in a separate room.
Members of Marlborough's faculty and administration work together to help students with learning disabilities achieve success by coming together to discuss a student's needs. The outcomes of such conversations vary from student to student.
Gwen '16 spoke highly of her experience with Hotchkiss as a source of support. Gwen said she sailed through Middle School but began to face challenges as her workload increased significantly in 10th grade. Gwen has Attention Deficit Disorder (ADD), which she said affects her ability to sit down and complete assignments. She said that Hotchkiss made sure that her teachers were aware of her situation and made her feel comfortable about talking to her teachers herself.
She remembers faculty and administrators suggesting she do things like use her planner and make lists, but Gwen said that was not what she needed. In her junior year, she found the right medication for her ADD and began seeing a professional educational therapist, who she said was instrumental in helping her achieve academic success.
"[The educational specialist] was the first person who I met who when I told her how far behind I was she didn't freak out or have an emotional response. She just looked at the problem and helped me get it done, which was really was I needed," Gwen said. "What she did for me was put everything in perspective but also break it down so that it was at least manageable."
Gwen commented on the rigorous nature of the School both in terms of expectations for and stereotypes of "the Marlborough girl."
"Something that's kind of hard for me is when I hear on a daily basis how uptight every single Marlborough girl is and how college-driven we are and how academics are our main focus and we're so on top of it all the time. Sometimes it's like, 'Oh, I'm not really a Marlborough girl then,'" she said.
She said she saw it as her own "problem," which made it difficult for her to reach out to anybody.
"I know other girls in my position in [12th] grade but not that many of them, and I don't know anyone else in our school that has an educational therapist or has to meet with Mrs. Hotchkiss about her classes," she said. "That's kind of been my lesson — when you're struggling, reach out for help."
Gwen added that all of her teachers were very understanding when she eventually shared her situation with them.
Looking Forward
According to the job description posted on the School's website, the Director of Educational and Counseling Services will fill a variety of functions, which include offering support to students and families, "providing leadership in policy and decision making around education, mental health, and the overall well-being of members of the school community," and advising teachers in regard to individual student's educational needs.
English instructor Chris Thompson recalled that the training administered and learning specialist employed by his previous place of employment were extremely helpful, not only to the student but to Thompson himself.
"[The therapists's] ability to spot what's going on in a student's mind that might result in the particular thing you're seeing on the page was highly efficient. Ten minutes with her going over a student, talking about a student and a student's issues saved me a lot of time and effort," Thompson said.
The School's efforts to help students with learning disabilities and language difficulties achieve success are on-going, and a "quick fix" is all but impossible for such a complex and multifaceted issue. Starting next school year, the Director of Educational and Counseling Services will be available to help all students achieve success.