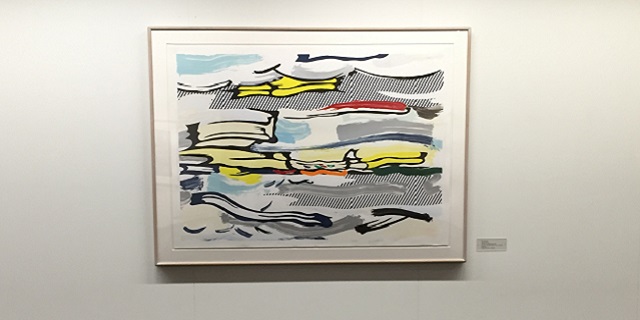 The "Fertile Ground: Approaches to Landscape in Contemporary Prints" exhibit in Seaver Gallery from Jan. 12-29 displays over 20 works that highlight the diversity of printmaking. Elise Barclay '92 organized the exhibit to commemorate the arrival of two etching presses for the Visual Arts Department at Marlborough thanks to the donation of Marylou Boone '48.
"Fertile Ground" invites visitors to consider the creation of landscapes and the understanding of environments. The confluence of old and new techniques calls attention to how art in the present both borrows and diverges from the past.
The exhibit features pieces by Roy Lichtenstein and Anne Appleby among other acclaimed artists. The works explore the wide-ranging possibilities of printmaking; the prints use diverse techniques, including lithograph, woodcut, etching and chine collé. Visitors who wish to learn more about the evolution of printmaking can watch an "All About Prints" documentary that provides an historical perspective.
The works in the exhibition are on loan to Marlborough from O'Melveny & Myers LLP. The School will continue its exposure to printmaking with the Artist-in-Residence later this semester.