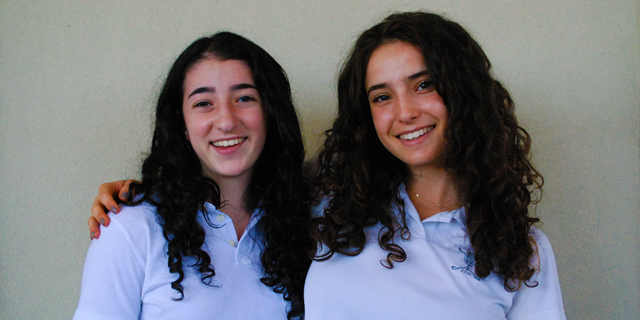 Welcome to the 2015-2016 UltraViolet. We hope you enjoy our first issue's coverage and new look. We worked this summer to redesign and refocus the paper to make it more current, accessible and meaningful to everyone in the Marlborough community. As the UltraViolet's co-editors-in-chief, our goal this year is to connect all of our coverage back to Marlborough. We believe our goal dovetails with this year's all-school theme of Community.
We want the paper to reflect what is happening in and around the School—from sports games to visiting speakers to student accomplishments. We want to represent as many groups in the community as we can. We have introduced an Arts section this year so that we can better highlight the visual and performing works of the student body (see pages 10-11).
Focusing on Marlborough will improve our ability to cover how the school community views events, policies and issues. Because all articles will be in the context of the Marlborough community and its students, we will have a stronger platform to cover issues that are important but potentially more sensitive to students, like diversity and safety. In order to further explore the meaning of community with members of the UltraViolet staff, we have made it our first Special Topics theme for the year (see pages 18-19).
One of the steps we are taking to improve our coverage of Marlborough is increasing our online presence. We encourage readers to follow our Twitter, Facebook, Instagram and Snapchat accounts, which are listed on the front page. Using our social media accounts will enable us to write more frequent updates of things happening on and off campus for Marlborough students. We have redesigned our website in order to feature our online blogs and Twitter account in a constant and accessible way.
We have also created a Senior Editorial Board this year composed of our nine senior editors. Each cycle's editorial will connect to a news article in the paper and will reflect the majority opinion of our senior editors on the topic. Pairing editorials with objective news coverage will allow our staff to share our opinions on issues that matter to us, while also reporting on the news itself and representing the community's views. Our first editorial of the year urges the School to create an enrollment policy that considers the applications of transgender girls and supports all students at the School if their gender identity changes (see page 22).
We also aim to build a culture in which people read, contribute to and are excited about the paper. If you have any questions, suggestions or concerns about our coverage, share your thoughts with us. You can send emails to [email protected].
-Nina '16 and Natalie '16