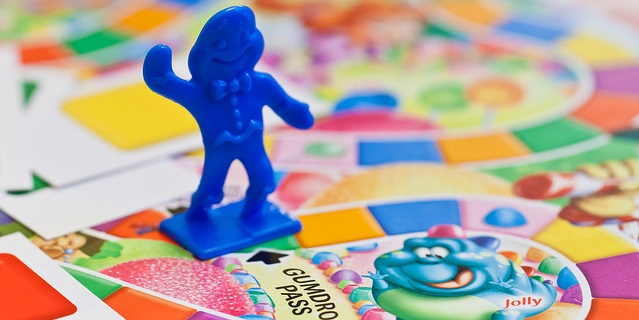 As students stepped on campus for the first day of school last Monday, they were transported to the wonderful world of Candy Land. Each year, the senior class decorates the School the day before classes begin in a theme correspondent with the class's characteristics, this year's being "Sweet 16."
Following the construction paper on the ground, students made their way to their lockers, dodging giant hard candies that hung from the ceiling all the way. Girls with classes on the top level braved the lollipop forest staircase lined with inflatable suckers as well as Dum Dums for the taking. The forest began to interact with our environment when ants of the area invaded for a sweet snack.
Keeping with the tradition of a rivalry between the senior and junior classes, juniors were banished to spend their free periods in Black Licorice Lagoon and to lose a turn, or the Marlborough equivalent that was written on their window: their social lives. Juniors also received a tub of black licorice instead of red. Their tub remains on campus as rare black-licorice-lovers, like Head of School Priscilla Sands, slowly deplete it. All heads turned from the festivities and pranks, though, when the queens of Candy Land arrived at their kingdom. Donning candy jewelry and socializing with the only boys in the land, the seniors ruled the School proudly from the Suite Sixteen senior lounge, the sugary promised land that all students strive to reach. All in all, it was a magical day for anyone who has a sweet tooth or who hasn't seen a boy in years.