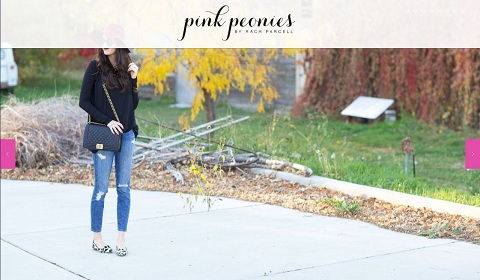 Did you know that some fashion bloggers, most of whom are in their early twenties, are making over one million dollars a year? If this fact doesn't shock you enough, compare the salary of a fashion blogger to that of a cardiologist, who might make six figures when he or she is 45 years old, after 11 years of post-high school education.
Now, you may be wondering how exactly these so-called fashion bloggers are making so much money at such young ages. Their revenue comes from many different sources, such as affiliate commissions, brand collaborations, their own collections, and appearance fees. The power of the Internet makes it all possible.
Now, let's break this down.
Basically, an affiliate commission allows bloggers to make money off of the products they recommend or feature. When a viewer clicks on an affiliate link, the program drops a cookie (a small piece of data sent from the website and stored on the web browser of the user's computer) on his or her computer, and, if the viewer buys anything from the site, the referrer earns a commission on the sale. Most bloggers recommend up to 30 products a day, so if they have a good following, their revenue can add up quickly. Rachel Parcell, who blogs for Pink Peonies, is projected to make $960,000 just from affiliate commissions this year.
Many fashion bloggers partner with major brands to design collections that the bloggers promote and represent. Although he declined the opportunity, Bryan Grey-Yambao of the blog Bryanboy was offered $75,000 to design three bags.
The standard fee for a fashion-blogger appearance ranges from $2,000 to $15,000 per appearance, and sometimes more, based on the popularity of the blogger. Bryanboy made $40,000 for his appearance at the ribbon cutting at the Siam Center in Bangkok.
The business of fashion blogging has become extremely profitable in the last five years. This is largely due to companies such as RewardStyle, a platform used to monetize merchandise that bloggers feature. RewardStyle was launched in 2011 by president Amber Venz, and now works with over 3,500 retailers and 13,000 publishers in 72 different countries.
Venz stated in an interview with Pandora Sykes for The Debrief that the success of fashion blogging comes down to the connection between the consumer and the blogger.
"I think it is because consumers love following a person, not a brand. When a person tells you they like something or they endorse it by wearing it, there is an authenticity that a brand could never produce," Venz said.
The top five earning fashion blogs affiliated with RewardStyle are What Courtney Wore, Wendy's Lookbook, The Pink Peonies, Gal Meets Glam, and Song of Style. Other well-known blogs include The Blonde Salad, Man Repellers, Into the Gloss, Snob Essentials, Sydney Fashion Blogger, and Refinery29.