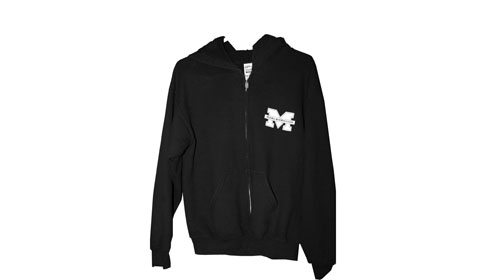 Last June, with the help of Johanna '17, Rosie '17, and Lily '17, Marlborough's community service office sent old athletic and school uniforms to a school in Nicaragua, rather than donating the items to a nearby school. This year will mark the third year that Marlborough has sent uniform donations to Nicaragua for the Nicaragua Initiative for Community Action (NICA) Fund. The uniform donation program reflects not only Marlborough's charitable efforts but also its policy on donating clothes bearing the School's name.
Community Outreach Program Head Miranda Payne and Community Service Coordinator Nadia Hopper collect old uniforms throughout the year from the lost and found and the end-of-year uniform trade, and they round up old athletic apparel left over once sports teams get new uniforms. For years, Marlborough has been donating used polos and skirts to local schools such as John Burroughs Middle School and Queen Anne's Place Elementary School. However, Marlborough does not donate any items of clothing bearing Marlborough's name or crest to these schools, as they must be distributed out of the country.
According to Payne, not donating clothing with a Marlborough logo was not really formally decided but rather presumed in order to avoid misrepresenting Marlborough. For example, if someone unrelated to the School misbehaves while wearing a purple "M" on his or her chest, a witness to this behavior might associate it with Marlborough.
"To have people walking around with Marlborough written on their chest is not necessarily a bad thing, but it could be a risk at certain times," Payne said.
Marlborough's choice to not distribute clothing with the School insignia to surrounding communities is not unusual; most schools have similar policies or practices. For some Marlborough girls, this rule brings up the responsibility that girls do or do not feel about representing the School in the community.
The Understanding, the written agreement between Marlborough students and the School regarding their behavior, states that, "a student represents Marlborough School when she is on or off campus." It goes on to explain that Marlborough students are responsible for their actions on campus, at a school function, or near the campus while somehow demonstrating their affiliation to Malborough so as not to reflect badly upon the establishment, faculty or community.
According to Payne, the way a student acts at Marlborough is meant to influence her behavior in the outside world, especially if she is broadcasting her connection to the School with a logo.
"I think [Marlborough's values] just kind of seamlessly translate [to everyday life] without us really thinking about it," Elise '14 said.
The purpose of a Marlborough education is to instill the core values of community, excellence, confidence and honor in students in order to help them develop into responsible citizens.
However, many girls agree that striving to embody Marlborough and its values is not their main goal because they want to be good citizens whether that goal matches the School's or not.
"I think Marlborough has made me want to act like the best version of myself when I'm outside of Marlborough regardless of whether or not I'm thinking about how I'm representing the School," Gina '14 said.