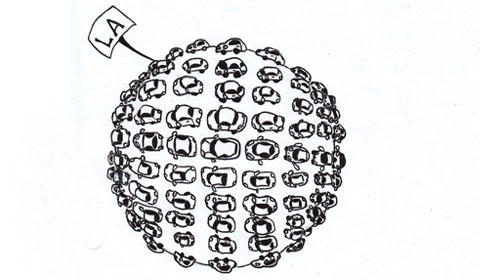 Most people think of Los Angeles as a city full of sunshine, movie stars, and terrible traffic. According to USA Today, Los Angeles, which has a congestion score of 28.8, has the worst traffic in the United States. The average Los Angeles driver spends more than 28 minutes in traffic during afternoon rush hour.
"It takes me an hour to get some place that should only take 20 minutes!" Noa '16 said.
In 2009, in an effort to help resolve the traffic problem, the city of Los Angeles started the I-405 Sepulveda Pass Improvements Project, the goal of which was to decrease congestion rates by widening the freeway, adding lanes, rebuilding on-and-off ramps, and adding carpool lanes. The project, which was supposed to be done at the end of 2013, will not be completed until at least the summer of 2014. Additionally, the project is over budget by more than $100 million.
Many Marlborough students who don't even have their licenses yet find themselves aggravated by the city's traffic.
"The traffic puts me in such a melancholy mood and is so frustrating! It requires so much planning to go anywhere in LA because you always have to consider traffic," Mary '16 said.
The project is supposed to ultimately decrease traffic, but many believe that it is not worth the increased traffic the project has temporarily caused. With all of the construction, there have been many major lane closures on freeways, bridges and streets in the last five years.
"I think it's ironic that something that is supposed to help traffic is increasing traffic so much that it doesn't even seem worth the time and money," Visual Arts instructor Joshua Deu said.
Similarly, new driver Ella '16 believes that street closures cause a lot of inconveniences and wasted time.
"I don't like the freeway construction project at all! There are often road and lane closures, forcing me to drive over the windy canyons late at night, which can be scary by myself," Ella said.
Deu doesn't take the freeway to work because of the heavy congestion.
"It's nice to have a wider freeway, but at the same time I don't think it's going to help anything in the long run because California's population just keeps growing, and it will never stop," Deu said.