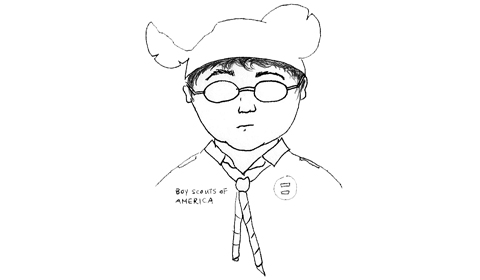 Walt Disney Studios announced in early March that they will no longer support the Boy Scouts of America (BSA) because of the Boy Scouts' anti-gay policies. Disney, who has matched all of their employees' donations and volunteer hours at charitable organizations since 2011 will no longer match employees' donations to BSA.
The severing of ties between Disney and the Boy Scouts was due to the BSA's policy of not allowing openly gay adults to be troop leaders or officials. According to the BSA website, the Boy Scouts prohibit openly gay troop leaders because its policies "are essential in its mission to instill young people with the values of the Scout Oath and Law." As of New Year's Day, however, the Boy Scouts allow openly gay children to be scouts.
English instructor and advisor to the Gay-Straight Alliance Deborah Banner thinks that when a company of Disney's size makes a statement in support of gay rights it, at the very least, brings a lens of scrutiny to the Boy Scouts' decisions.
"I think it is a really good step in the right direction, but because it is so carefully limited it is difficult to see it as anything other than the chance for Disney to make a statement that identifies them with civil rights," Banner said.
Disney, which gives health benefits to same sex partners and invites gay couples to get married at their amusement parks, hosts an annual "Gay Day" for LGBTQ visitors at Walt Disney World in Orlando.
Some people believe that Disney employees should be able to donate their time and money to any organization they want and still have Disney match their donation.
Rachel '16, a longtime Girl Scout, thinks that Disney's policy is great for the equal rights movement and is happy that Disney's support of the Girl Scouts of America is unfaltering because of the Girls Scouts' acceptance of all kinds of people, but she believes that employees should be able to have their donations matched no matter what.
"[Disney] should give them those freedoms," Rachel  said.
According to CNN, representatives of BSA are "dissatisfied" with Disney's decision because they are concerned about the effects it will have on the children BSA serves.
Some students, like Madeline'16, believe that it is Disney's right to give their money and support to whomever they want.
"Disney is a private institution and has the right to choose to support whoever it wants," Madeline said.
Disney's decision to not donate money to the Boy Scouts does not affect any Boy Scout troop's ability to visit Disney amusement parks or stay in Disney hotels, but it does make a statement that could possibly force BSA to reexamine its policy against openly gay troop leaders.