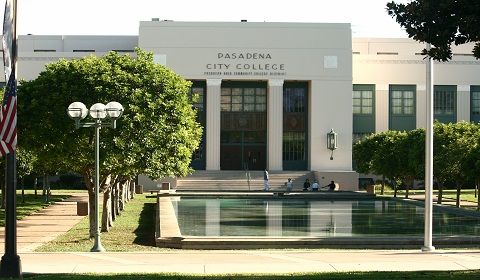 On Oct. 10, Governor of California Jerry Brown signed into law Assembly Bill No. 955, enabling six California community colleges to increase the tuition costs of in-demand classes, making them more expensive for students than other, less popular courses.
Californians are conflicted over the morality of Brown's decision; many students and teachers have condemned the law for favoring wealthy students, while advocates argue that it will generate much needed revenue for the state's struggling community colleges.
The new legislation permits Long Beach City College, Oxnard College, Pasadena City College, College of the Canyons, Crafton Hills College and Solano Community College to pilot the experimental program. However, because the program is optional, the only school that will definitely take advantage of it is Long Beach City College. The new law will be in effect until Jan. 1, 2018, when it will likely be evaluated and either upheld, modified or struck down.
AB 955 authorizes a tuition increase during the shorter summer and winter intersessions, but not during the longer fall and spring semesters. The legislation states that "the program shall apply to all courses leading to certificates, degrees, or transfer preparation." Most often, the increased price will affect students enrolling in algebra, English and history courses, because many students are required to take these classes in order to graduate or transfer to four-year universities.
Currently, California colleges are sanctioned to charge their students $46 per unit; an average course is usually three units, meaning that a student pays around $138 per course. Under AB 955, a course could cost up to $627 if it is considered in "high demand."
According to the law's proponents, the legislation is meant to offset decreasing state aid while giving community colleges the funds needed to offer courses that have not been available to students because of budget cuts. These newly added courses would not be subject to the tuition increase. California State Assembly member Das Williams, who proposed AB 955, emphasized that last year 500,000 students were put on California community college waiting lists because not enough classes were available.
"Yes, $600 is more expensive than $138, but only in the short term. What's the cost to a student forced by the current lack of classes to have to face one to four more years of living expenses to complete his or her education? It's a lot more than $600," Williams wrote in a Daily Californian op-ed piece.
Williams also stressed that the bill does not permit the colleges involved to completely replace a cheaper course with a more expensive one. Students will always have the option to take the course during the fall or spring semesters, when all courses will cost the standard rate. A student would only benefit from taking a course during the shorter yet more expensive summer and winter sessions because he or she would complete the course faster.
Supporters of AB 955 underscore the section of the bill that sets aside one third of the law's revenue for financial aid.
Anna'14 contended that AB 955 has its downsides but that it should be implemented by more community colleges in order to increase their funds.
"If you look at the bigger picture, they do need more money," Anna said. "And if that's the only way they can do it, that's sad, but maybe they need to just do it."
However, the law is meeting resistance from students and teachers alike. Many worry that the legislation will introduce unfair advantages for students who can afford the increase in cost; the law may allow these students to take the classes they need sooner, meaning they can transfer to other schools or enter the workforce in a shorter amount of time. President of the Faculty Association of California Community Colleges Dean Murakami called AB 955 a "toll-lane for the economically privileged."
Claire'14 said that she does not think the new legislation should pertain to classes that students need to take in order to transfer to other schools.
"I'm against the law applying to classes that are important for transferring because I think everyone should have equal opportunity to transfer," Claire said. "So maybe they should have this law apply to classes that aren't as essential to that process."