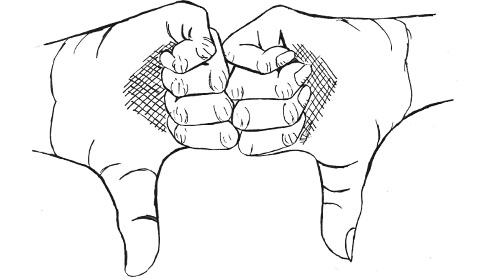 On Aug. 29, 800 federal agents and local police officers arrested dozens of people suspected of being members of a South Los Angeles gang called the Rolling 30' Harlem Crips. The arrests were part of an 18-month Federal Bureau of Investigation (FBI) operation called "Operation Thumbs Down" initiated in 2012, and were made primarily based on suspected drug and weapons charges.
Hundreds of Los Angeles Police Department (LAPD) officers and FBI agents raided such locations as a wireless internet store and a smoke shop in South Los Angeles in order to find the members, while also serving 34 search warrants and seizing both guns and drugs.
The gang's territory in South Los Angeles has seen 29 homicides, 1,100 robberies, and 1,075 assaults within the last five years, according to the FBI database.
The Crips operate primarily in a1.5-square-mile area that includes Jefferson Blvd., Martin Luther King, Jr. Blvd., Normandie Ave. and Crenshaw Blvd.
Most criminal activity is detected in the Crips' three territory divisions known as "The Avenues," "Denker Park" and "39th Street." The FBI agents in the operation particularly targeted members of the gang known as the "shotcallers," from whom most of the gang's criminal activity derives.
35 defendants are now in police custody on state and federal charges, which include drug conspiracy and possession charges and the unlicensed sale of guns. The gang members are currently still being held in custody.
Besides the federal drug and gang conspiracy charges, additional cases were filed at the Los Angeles County District-Attorney's office, in pursuit of property abatement and evictions for gang-controlled locations. These cases were filed by the office of the Inspector General for the U.S. Department of Housing and Urban Development, which has said in previous statements that it wants to remove gang members from housing units.
The operation was given the name "Operation Thumbs Down" because the gang is often associated with a symbol of two thumbs pointed upward that take the shape of an "H," representing "Harlem." Authorities have released images of young children holding guns and other weapons, photos that were posted to social-media sites associated with the gang.
"It's a culture of violence," LAPD Cmdr. Bill Smith said in a statement to the press. "In a culture like that, violence becomes secondary. And that's the cycle we're trying to disrupt."