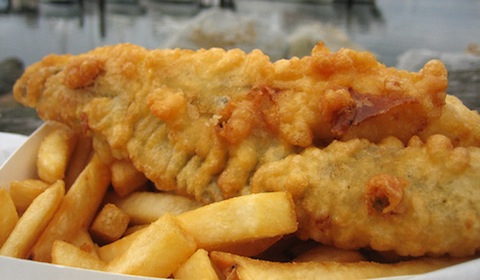 Los Angeles is a pretty disparate city, with distinct neighborhoods that span over 500 square miles.  In a city as populous and busy as ours, it sometimes seems as though people never really get a chance to sit down with a neighbor and chat like they did in the good old days. Of course, in my mind, in the good old days everyone wore three-piece-suits or ball gowns and spoke in over-the-top British accents. It was a simpler time, when Twitter was just a sound a bird made and you had to actually speak in order to get to know the people who lived in your neighborhood. Luckily for us, Community, a Los Feliz restaurant, has arrived to remedy the problem.
This tiny restaurant, located at 2044 Hillhurst Avenue, has two longish tables inside and a few little ones outside. The idea of the restaurant, as its name implies, is that it's a real, old-fashioned, neighborhood hangout. The hostess, Jennifer, is bubbly and warm, and as soon as you walk in the door you'll find yourself peppered with questions about that stat test you had last week and how your brother is doing at college. It's like eating in someone's living room, except for the food is SO much better.
The restaurant specializes in sandwiches and other American fare (except for on Fish and Chips Fridays!), and every single diner gets two complimentary slices of (amazing) cake after the meal. Honestly, even if you're antisocial, misanthropic and hate everyone who lives in Los Feliz, it's worth going just for the cake.