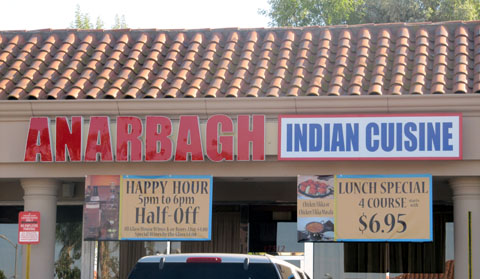 Anyone up for spicy, exotic food? My mom first asked me this question when I was ten years old. "I don't like spicy food," I thought to myself, "and I don't know what exotic food means."
What my mom had in mind was an Indian restaurant for my family's Saturday night dinner. The first time I went to Akbar Cuisine of India in Hermosa Beach, I had never had Indian food. When I looked through the menu, I had no idea what to order. My mom suggested that I order the Tandoori Chicken and Naan bread.
When the chicken came, it was red. I had eaten baked chicken, grilled chicken, fried chicken, but never red chicken. I tried the Tandoori Chicken and really liked my entire meal, especially the bread. Since then, every time I have gone back to that restaurant, I have tried other things on the menu, including Chicken akbari, which is chicken in a cashew sauce; Khatta-Meetha Shrimp, which is giant shrimp prepared in spices and Lassi, a yogurt drink.
After eating Indian food my tolerance for spicy foods has increased, and I no longer consider Indian food to be exotic because I eat it more often than before.