I have been going to Louise's Italian food restaurant since I was a child and it has always been a favorite of mine. I always remember playing tic-tac-toe with my grandma on the little kid menus that I used to order from, and also writing in extra words that weren't on the wordsearch and trying to make my brother find them.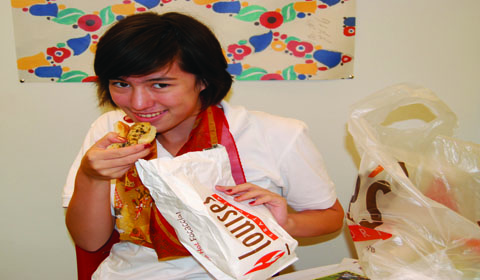 I go to the one on Larchmont and frequently order for pick-up because the food is always consistent and made quickly. I usually get the Cobb salad with no tomatoes. I actually go there so frequently that all of the waiters in the restaurant know that is what I usually get! If I am feeling really skinny, then I will get the lasagna, which is fantastic because they prepare it with four different types of cheeses that melt in your mouth. Another great thing that I order is the grilled salmon, which has a slightly crisp outer layer and is drizzled with a champagne cream sauce, along with a side of steamed vegetables and mashed potatoes.
        Louise's is the epitome of homemade Italian food with great flavor and great service. I recommend it to everyone!