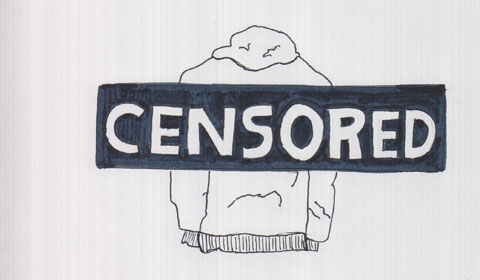 Every year, in order to prepare for the perks and respect that come with being a senior, juniors design a unique sweatshirt that encapsulates the essence of their class. This year, the sweatshirt design selected by the class of 2015 was deemed controversial and potentially offensive to the class of 2016, and the administration asked the class to choose an alternative design.
Members of the class of 2015 felt that their design, which featured text that read "Senior: a person holding a high authoritative position. Synonym: superior. Antonym: junior," was not meant to be disrespectful to the junior class. But, because one of Marlborough's traditions is to have members of the senior class wear their class sweatshirts during ring ceremony, when the rising seniors receive their graduation rings from the graduating class, the administration asked the class of 2015 to re-vote on a class sweatshirt design because they felt that the original design might offend the students and family members of the junior class.
"I honestly thought that the design was funny, and I think that most juniors and sophomores would agree. Most seniors complain that they can't wear their senior sweatshirts outside of Marlborough, but we intended to create a sweater that could also be worn outside of school without looking dorky. The junior-senior rivalry is common at most schools; therefore we thought that it would be practical," Emily '15 remarked.
Because the junior class was busy preparing for Spirit Week, council members postponed informing the class of 2015 about the administration's request to change the design for about a month; therefore most class members did not know about the need to re-vote until Apr. 8.
The council members created a poll that asked the class of 2015 to vote for one of two different sweatshirt designs. One was identical to the initial design with the definition of a senior but did not include the "Antonym: junior" text. The other design featured text that reads "On a scale of 1-10, we are a 15." On Apr. 15 the class was told the results of the poll: the definition of a senior.