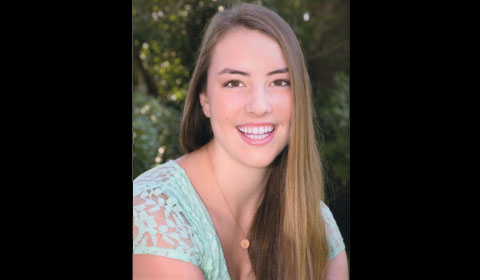 When Natasha '15 first saw her school photo last fall, she realized that the birthmark on her cheek was missing. When Anna '14 received her senior portrait, this year, she saw that her freckles had been slightly airbrushed. Every year, each Marlborough School picture and senior portrait is mildly touched-up in an editing process. Recently, these touchups have provoked debate within the School community.
Don Hagopian, a professional photographer whose company, Don Hagopian Photography, takes the School's yearbook photos, said that the main purpose of the touch-ups is mostly to remove blemishes and acne. Hagopian explained that every Marlborough student's photo is mildly retouched before it is sent to the student; however, if someone prefers not to have her photo retouched, Hagopian's company will reprint the photo without retouching.
After seeing herself without her birthmark, Natasha asked for her school photo to be reprinted so that her birthmark would be visible, and Hagopian's company promptly reprinted an unedited photograph.
According to Hagopian, when his company was hired to take school photographs at Marlborough, retouching was specifically requested. The practice of retouching school photos, he said, is not uncommon.
"We want each person to be happy with their photo in the yearbook that will be around forever," Hagopian said.
To retouch photos, Hagopian's company uses an automated process by Kodak Image Center that was developed specifically for school portraits. Many Marlborough students, like Emily '15, believe that the process edits too much out of students' portraits.
"They should edit them so you look polished and presentable, but we lose features that make us unique," Emily said.
Meanwhile, other students appreciate the touchups.
"I don't mind it, because I would rather look airbrushed than ugly," Anna '15 said.
Inta Krukle, a professional photographer from IMK Studio, takes senior portraits at Marlborough. According to Krukle, students who choose to have their senior portraits taken at Marlborough get proof sheets of about 15 shots with different poses from different areas around campus. Students then choose one photo to print in the yearbook.
Twelfth Grade Dean and Mathematics Instructor Alison Moser explained that all seniors who have their portraits taken by Krukle have the option to discuss with Krukle whether they want their photos touched-up.
Krukle explained that she does all of the retouching by herself using Adobe Photoshop 5.0. The only editing that she does before seniors receive their proof sheets is color correcting, which Krukle said is necessary due to changes in lighting according to the location on campus and time of day.
Once each senior selects the photo she wants to appear in the yearbook, Krukle then retouches shadows, blemishes, bruises, and any other necessary or requested areas.
"I would never change the shape of someone's face, or make them look skinnier or heavier. A lot of the time the girls look tired from all of their tests, so I want to get rid of that. My goal is to flatter them as well as I can with the poses and cropping, and keep the photos looking natural after editing," Krukle said.