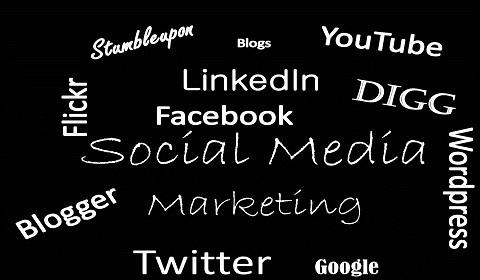 Marlborough School uses many means to reach prospective parents, including hosting open houses and sending speakers around to 'feeder' elementary schools in the area. However, the technological advances of recent years have provided the school with another way to communicate with families: social media.
Though the School is active on select social media outlets, such as Facebook and Twitter, other independent schools in the area have a significantly larger social media presence, according to Director of Academic and Administrative Technology Stuart Posin.
Harvard-Westlake School, for example, has nine individual Twitter handles, including one for the athletic department and several (presumably student run) accounts for sports and debate teams. More impressive still, all the school's accounts are active and regularly send out tweets.
Harvard-Westlake's main account has sent out a grand total of 1,280 tweets in the account's history and currently has 1,273 followers. In contrast, Marlborough's Twitter account has a mere 133 followers and a total of 72 tweets. The reason for this difference is simple: expenditure of resources.
"One thing that should be noted is that I think Harvard-Westlake has eight people doing communications, and we have two," Associate Director of Design and Digital Communications Chris Colthart said.
Many people believe that a strong social media presence gives schools another resource through which they can get their names out to prospective families. As snail mail goes extinct, and young people check their email less and less, social media can be an extremely valuable communications tool.
"If [the School] had a Facebook page that had photos that were recent, had statuses about what was happening, it would make me more likely to check and see what was going on," Mia '16 said.
However, Marlborough's strategy is much more traditional.
"I don't feel our most effective way of marketing Marlborough is through social media. I feel that the most effective way of marketing Marlborough is through the people who are here and the experiences they have here," Director of Admissions Jeannette Woo Chitjian said.
Woo Chitjian explained that, to students, Twitter, Facebook, and Instagram may seem like the be-all and end-all of human communications, but parents are generally less engaged in social media, and other methods of communication are more effective in reaching them.
"Word of mouth marketing is the best marketing tool we have," Woo Chitjian said.
However, a growing number of younger, more technologically savvy parents are showing an interest in schools like Marlborough. According to Posin, one parent approached him two separate times about Marlborough's lack of emphasis on social media, saying that she was considering Harvard-Westlake School over Marlborough because of the superior nature of their Twitter account. Though Posin said that this is an extreme example, he also believes that it could represent an emerging trend.
Associate Director of Communications Carly Rodriguez said that Marlborough would consider shifting its focus if an emphasis on social media seemed to significantly influence applicants.
"If we find that, overwhelmingly, it was something that is making a difference in the eyes of our prospective families, then certainly that is something that we would be willing to allocate more resources to," Rodriguez said.