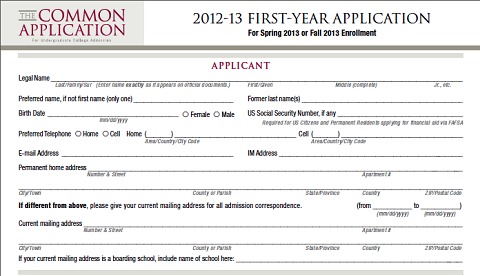 Co-Directors of College Counseling Monica DePriest and Michael Heeter plan to change this year's annual, summer college essay workshop for seniors. Based on feedback from college admissions officers, the focus of the workshop will shift from the 500-word Common Application essay to the short-answer questions popular on many supplemental applications, as colleges say that Marlborough students have been weak in this area in past years. In addition, the new program will prepare students for alumni interviews, writing emails to admissions officers and deciding whether or not to apply Early Decision.
We at the UltraViolet support the College Counseling Office in their efforts to improve upon the summer college essay workshop program. In addition, we think that DePriest and Heeter could take steps to improve this program even further, in particular by coordinating the input from college counselors and teachers to create more consistent feedback on application essays.
The majority of the essay workshop takes place in classrooms, with about 15 students assigned to an English instructor. In years past, the goal of the workshop was to finish one 500-word Common Application essay.
However, it is common for a student to attend this workshop and then end up discarding the essay she spent the program working on because her college counselor does not agree with the input that the teacher of the student's session gave. In order to fix this, we think that the recommended subject matter and expectations of what college application writing should look like should be better communicated to the teachers that are leading the sessions.
For example, athletes are largely discouraged from writing Common Application essays on how a sport changed their high school experience, as such essays are considered generic. However, if an English instructor does not know this, then the student could be misguided and have to start over again on a Common Application essay after the workshop.
In addition, we think Heeter and DePriest could be more involved in the classroom essay writing process, which is run like an in-class work period. We suggest that at some point during or directly after the workshop, students meet with their college counselors in order to go over what they have completed.
However, we are pleased that the College Counseling Office is making changes to this program. We believe that the workshop will be much more helpful to students now that it includes sessions on the application process as a whole.
Seniors in years past have felt as if they did not know how to confidently handle alumni interviews or write emails to admissions officers. We applaud the efforts to improve the workshop and make Marlborough seniors better prepared for the college application process, but we would also like to save students from having to rewrite essays or short answers because English instructors were not adequately briefed on the expectations of the College Counseling Office.