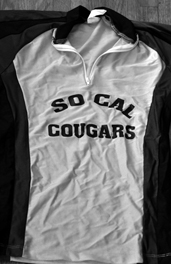 What is it about mutual pain that bonds us together?
Imagine you're running laps or practicing your batting skills with your teammates – even during practice, you support each other with cheering, advice, and even just funny stories. This is your time to bond and support each other, so when you step out onto the playing field or onto the court or track, you can dominate as one.
But what happens when only half the team attends practice?
Although currently there isn't a policy regulating attendance for athletes involved in both school and club sports, we think installing a flexible requirement for the athletes will help strengthen the entire Marlborough community. Athletes should find a balance between their club and school sports teams, so they're able to participate in each for an equal amount of time. We propose that each coach devises a policy, according to the sport, in which athletes would have to attend a certain number of mandatory practices a week.
It's unfair that athletes who show up to practice every day get pushed aside by club athletes during competitions, when coaches allow the girls to play in superior positions or get more recognition. In a fair world, loyalty to the team should take precedence over athletic ability, and this policy would help achieve that.
More loyalty to the team would also increase both team unity and spirit. If more people dedicate time to practicing with their school teammates, the team will have more opportunities to bond with and support one another. When athletes train together, they are united through the common experiences of workouts and can relate to each other's difficulties. When the whole team participates more often, everyone will know that everyone is giving it their all for the games, as a true team should.
This policy would also allow students who only practice at school to learn skills and gain motivation from students who also play on club sports. More time will be dedicated to polish the team's strategy, rather than individual players working on improving their own skills at club practices. In addition, this would ensure that potential team leaders should be present at all practices so they effectively lead and support the team.
Although this policy might cause some club athletes not to join the varsity team at school, and therefore leave the chance of having weaker school teams, the overall unity of the teams will be well worth it.
With a flexible policy, there will be less confusion about the expectations for club athletes, and the Mustangs' pride will be able to live on. Mustangs were meant to run in herds, ladies!