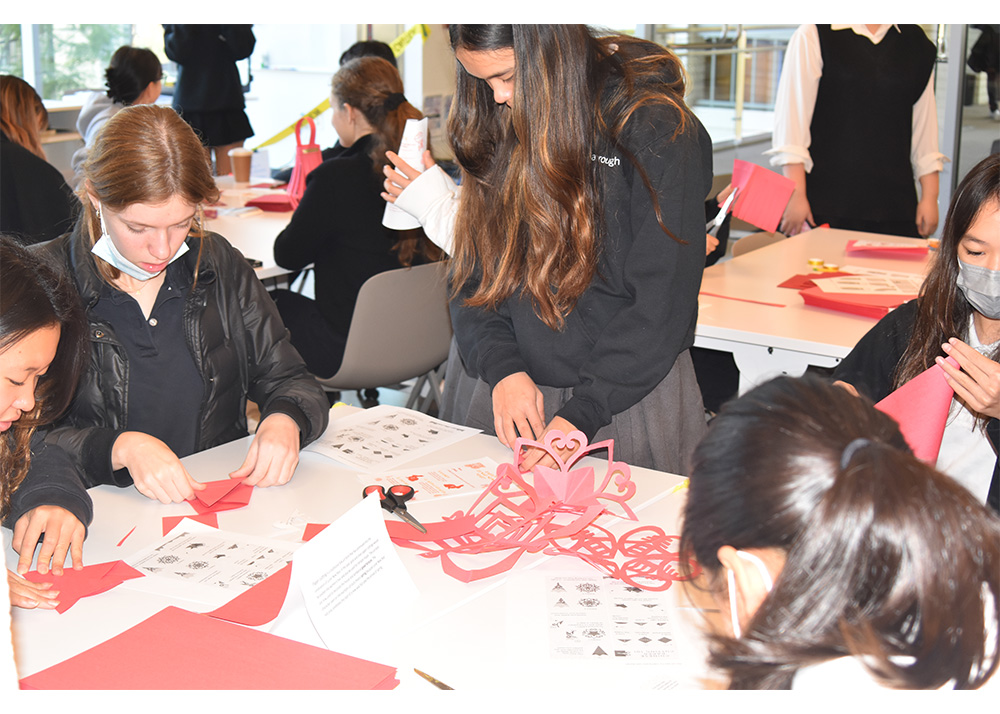 Lunar New Year is a 15-day-long celebration that follows the lunar calendar, which started with the new moon on Jan. 22 and ended with the Lantern Festival on Feb. 1, the day of the full moon. It is a widely celebrated holiday throughout Asia and holds great significance for those in the Marlborough community who celebrate the tradition. Everyone celebrates the new year differently, but most spend this time with those they love.
"I have a group of friends that I have a Lunar New Year's brunch with every year at the same Chinese restaurant," Hazel '24 said. "During the brunch, we also like to exchange money-filled red envelopes and Lunar New Year-themed gifts with each other."
People are also expected to clean their home and spruce up the environment around them for the new year.
"One week before the Lunar New Year date, I will start deep cleaning my house," World Languages Instructor Fei Li said. "This is to drive the evil spirits away and to bring the good into my home."
The Marlborough community also celebrated this important holiday, on Jan. 20 when students gathered in the East Atrium for a huge Lunar New Year celebration. The celebration included traditions such as pinning the tail on a rabbit, playing gong gi (a Korean game similar to jacks) and grabbing a bite of traditional Asian cuisine. This year, for Lunar New Year, Marlborough's EAST and SEOUL affinity groups decided that it was time to grow their event in order to maximize the celebration.
"We wanted to be more organized this year and provide the student body with an opportunity to really understand some of the details and facts about our culture from a traditional standpoint," Performing Arts Instructor and Advisor for EAST Angela Lin said. "So one thing we are doing this year that we did not do last year is creating a Lunar New Year Passport!"
This passport served as a way to ensure students got to immerse themselves in all the activities the event had to offer. Stamps were handed out at each station. Students received a stamp for participating in arts and crafts activities in the CEI, such as calligraphy and paper cutting. A stamp was also given to students who participated in traditional Korean and Chinese games. The final stamp was for students that passed a five-question quiz on Lunar New Year trivia. If all the stamps were collected, students were then given a prize.
"The questions on it [the passport] definitely got people thinking about Lunar New Year and Asian culture," Yuma '24 said. "It helped broaden their perspectives on what the holiday is and where it's celebrated; I thought it was a good, interactive process."