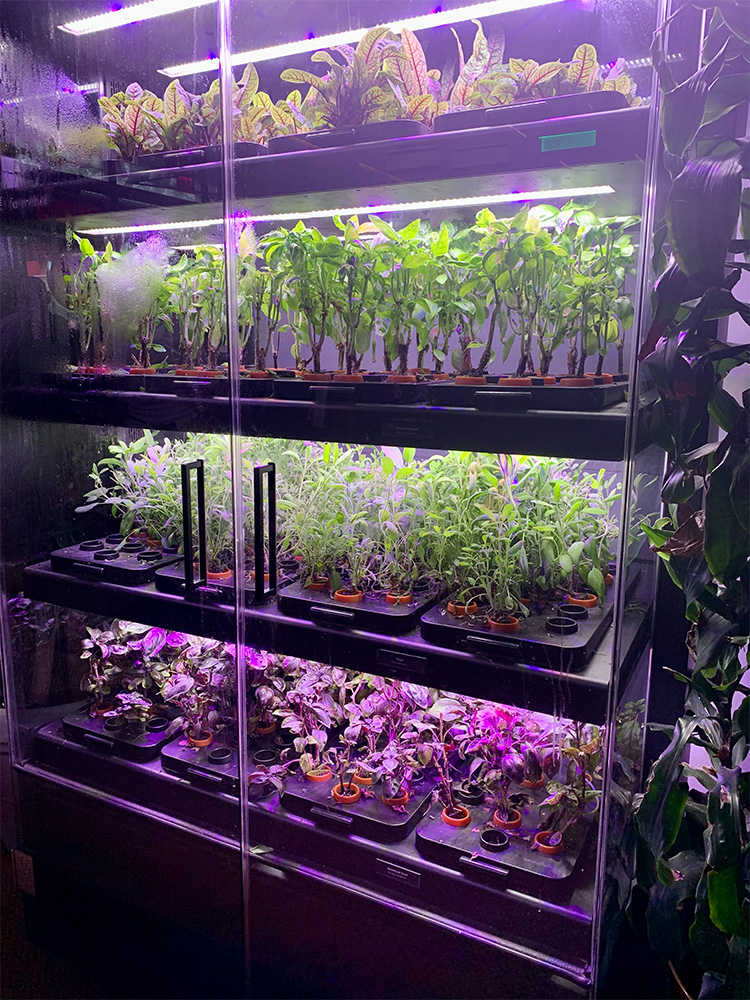 After stumbling upon Farmshelf during their summer trip to New York, Science Instructor Catherine Mino and Interim Director of the Center for Entrepreneurship and Innovation and Science Instructor Dr. Allison Ponzio are currently working to bring the company's innovative new technology for indoor farming to campus.
Farmshelf is a company creating small, indoor, hydroponic gardens that can grow 66 different crops from seed. With the machine automatically distributing water and nutrients, the system requires very little maintenance and is accessible to beginners. Using 90% less water than traditional gardening, the system is a sustainable development in small-scale gardening, conserving water and nutrients.
Ponzio and Mino first heard about this technology while leading a food-centered school summer trip to New York in the summer of 2022. At a fried chicken restaurant called Red Rooster Harlem, they noticed the system and spoke to the chefs about its purpose. They said that the machine grew all of the lettuce and drink garnishes used in the restaurant. After seeing the same system at Mercado Little Spain and hearing equal praise from the chefs, Ponzio and Mino began to look into the possibility of bringing Farmshelf to Marlborough.
"I really enjoyed getting a behind-the-scenes look from the chefs into how the kitchen is run as well as the innovative tools they use such as Farmshelf to make their food," Caroline Carr '25, a student on the summer trip said.
Although small, the Farmshelf unit, which will arrive on campus before the next school year, is productive, generating four pounds of food a week which Mino hopes to use in Café M and Corner Cafe. With plans for students to maintain and operate the system, Farmshelf's technology offers an opportunity for students to participate in growing produce at and for Marlborough.
"I hope that our school community can see how we can produce food on campus in a space-efficient way and utilize the produce harvested in Café M and the Corner Cafe," Mino said.