From Nov. 14 to 19, the World Language Department hosted the school's first French Week, an event aiming both to encourage French speakers to interact with each other and to foster more appreciation for French language and culture. For each day of the week, the French faculty team planned a variety of events, revolving around the themes of language, food, music and athletics, including a chocolate tasting, a language scavenger hunt and a schoolwide soccer game to celebrate the upcoming World Cup.
French Instructor David Sainsily said that the department hopes to promote language speaking for students taking French, in the same way that the Chinese Department regularly organizes interactive projects and events for their students.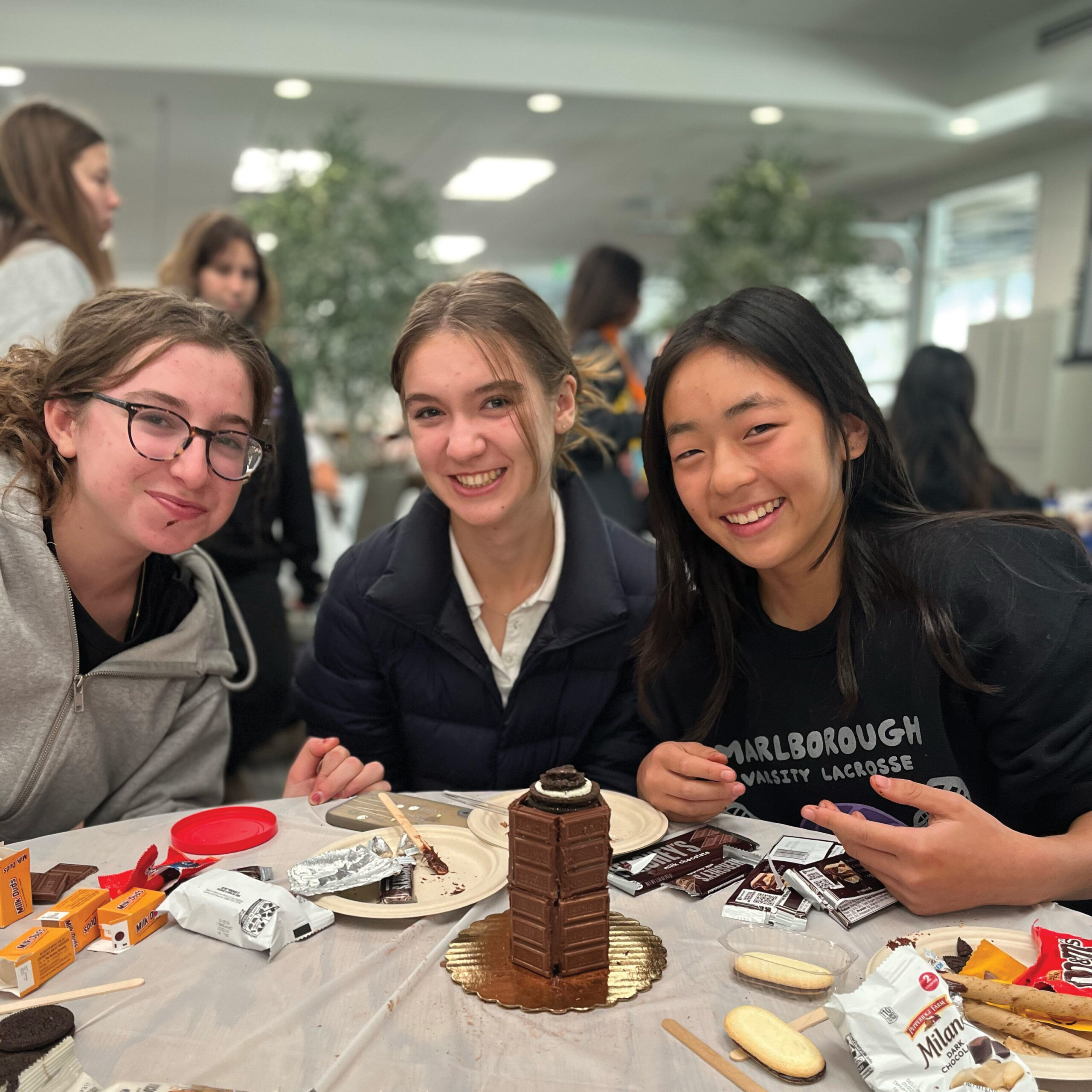 "I would like the [French-speaking] students to get a sense of who they can speak French to on campus other than the teachers," Sainsily said.
French is the second most studied foreign language in the United States (after Spanish), and 110 Marlborough students are currently enrolled in French classes, which is approximately 21% of the student population.
Violet '24, who takes French, said she was excited for students to use their linguistic skills outside the classroom.
"I strongly believe that schools should be sites of multilingual communication," Violet '24 said.
However, World Language Department Head Andrea Fuentes emphasized that even though the events were targeted at French-speaking students, she hoped that everyone would take part in the activities.
"Anyone with appreciation for French language and culture is welcome to participate, and that's why we have different themes throughout the week — we want to make it inclusive," Fuentes said.
In order to share different aspects of French culture with the students, Fuentes compiled a playlist of music by French artists and emailed it to the school. She also printed sheet music for the piano by the Collins Room.
"Music is a really great way for people of different cultures to connect to each other," Fuentes said.
Additionally, the French Department also organized a chocolate sculpture activity, which took place in the CEI. French Instructor Laura Jensen, who initially suggested that Marlborough celebrate French Week, collaborated with Interim Director of the Center for Entrepreneurship and Innovation Allison Ponzio to utilize the School's 3D chocolate printer.
"I'm hoping that students have a lot of fun and walk away with curiosity, interest and excitement about French and French-speaking cultures," Jensen said.
Jensen also worked with Head of Sports Performance Tyler Wilde to secure PE credits for students participating in the soccer tournament. The game was open to both faculty and students and aimed to draw attention to the upcoming World Cup.
French-speaking student volunteers also helped to run events and promote the activity around the school. Coco '24 talked about how she was looking forward to participating in the different offerings, as this is the first year that the school has planned a French event of this scale.
"As someone who has taken French since the 7th grade, I'm beyond excited that we get to celebrate the language during National French Week," Coco '24 said. "Bonne semaine française, Marlborough!"