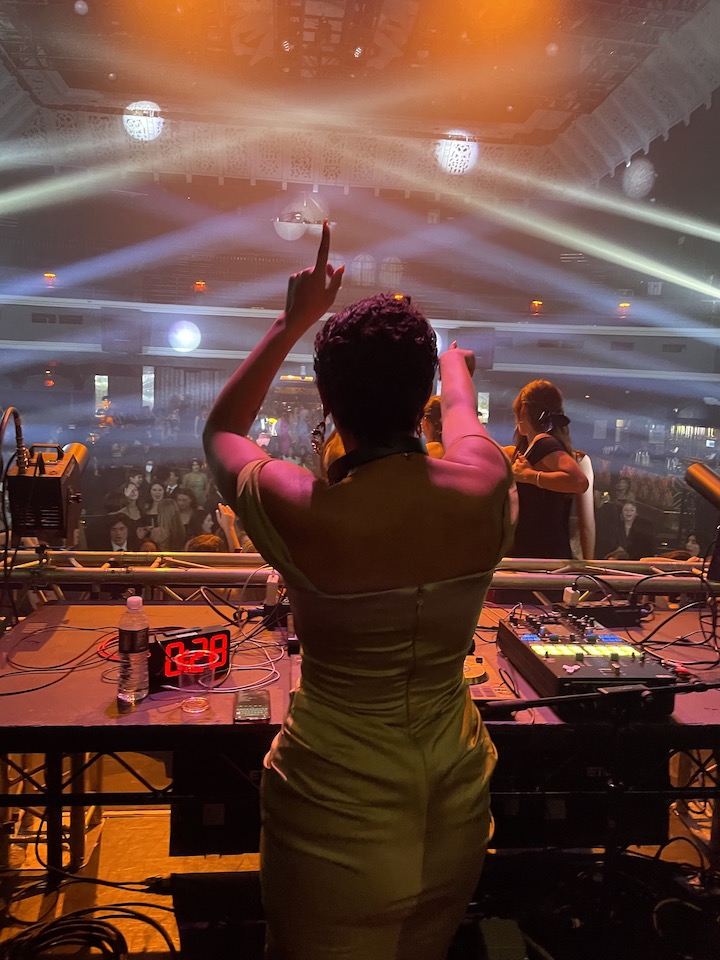 History & Social Science Instructor Taryn Marshall has been teaching at Marlborough for the past three years, but she never expected to take on the role of our very own DJ. Marshall takes her job very seriously and wants to ensure that she can provide the most fun possible for each event she DJs, as stated in a recent interview.
How long have you been DJ-ing?
I've always wanted to learn how to DJ. Always. I didn't get my first mixer until the pandemic hit, so it was like my hobby at home while everyone was isolated. So I just started teaching myself. I've been DJ-ing for three years; it hasn't been long. My first time [DJ-ing] for a crowd was when I brought my DJ equipment to the last day of school in 2020-2021 and we had a little lunch dance party. Then a teacher asked me, "Hey, you DJ, right? Do you want to do semi-formal?" and my career took off from there.
What have been some of your favorite moments since you have become Marlborough's DJ?
One of my favorites was at semiformal when I got a request to play "I Want It That Way" by the Backstreet Boys, and that's who I grew up with. Just singing along to a whole bunch of songs that I grew up to has been really cool. Having songs like "Crank That" by Soulja Boy in the mix is really weird because it's from when I was in high school and it's still here!
What is something that being a DJ at Marlborough has taught you?
I think that I approach DJ-ing for Marlborough the same way that I approach teaching, which is trying to figure out what kids want and what works for them. I can go all out and have fun in a way that I might not be able to in class. I mean I can dance with my students and see them in a different light. Hopefully, I'm making their night a little more memorable.
Are you aware that you are known throughout Marlborough as the school DJ? How does this make you feel?
I'm very critical of myself. There are many times when I finish DJ-ing and I'm like, "Oh, I should've done better and gotten to this song", so I'm critical of myself. I just want to make sure everyone had a good time. I never thought I'd be DJ-ing, period. I've always thought about doing it and it's so nice because Marlborough has allowed me to do something that I've always wanted to do. I don't know if I ever would've gone for it or made that jump without the school.
What is next for you as Marlborough's DJ?
From my understanding, I should be doing semiformal, and I'm really excited about that. I love the club vibes. It's really all about the bass at semiformal.