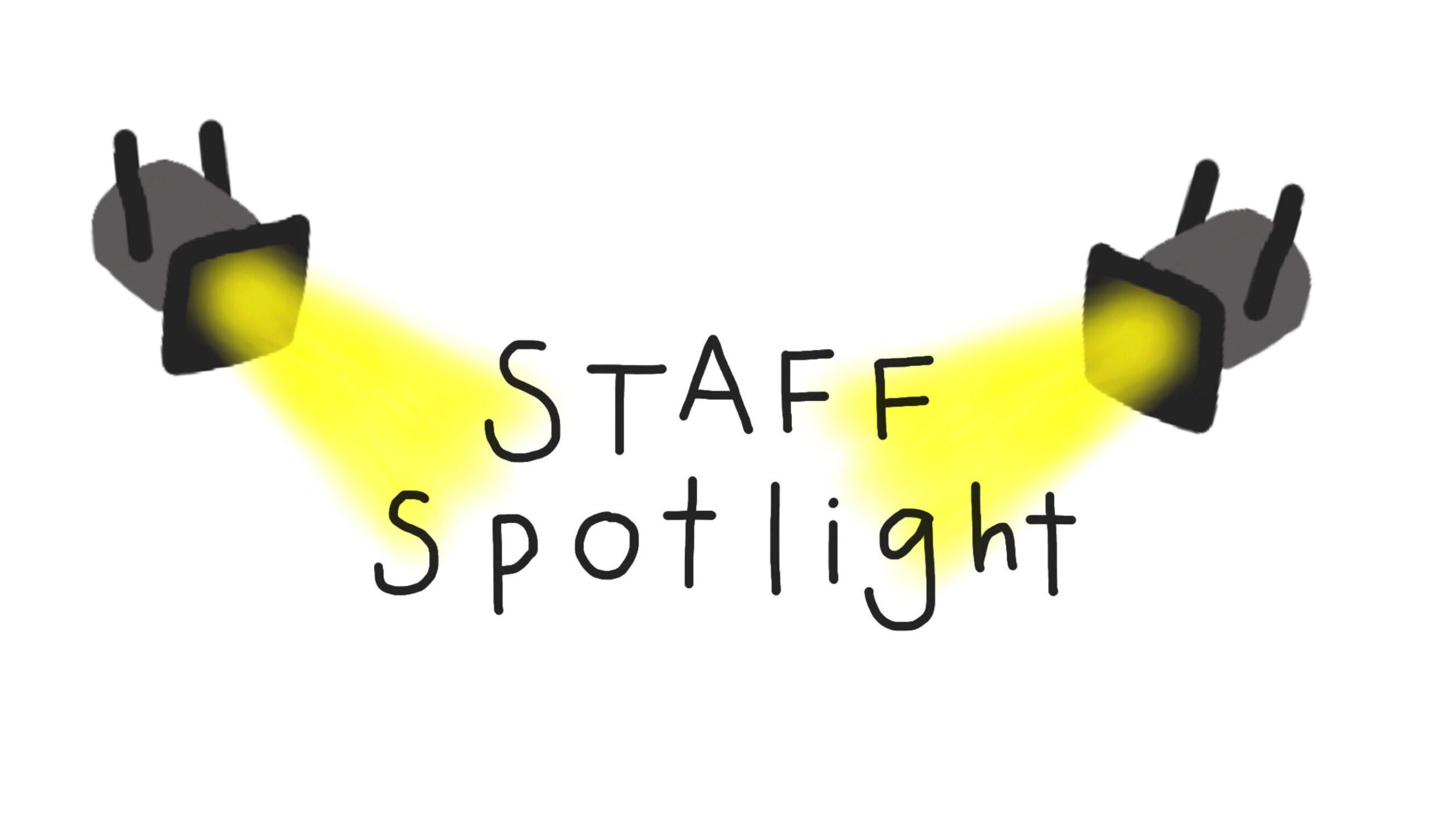 Eduardo Lozoya, one of the many helpful staff members seen on campus, is a security guard at Marlborough. He has been working at Marlborough for two years now. Due to Lozoya's hard work and patience, he is able to ensure Marlborough is a safe community for everyone. Lozoya helps make sure no one is entering or exiting campus when they aren't supposed to be doing so. Additionally, he helps navigate the chaotic pick up on Rossmore at three o'clock.
Q: How would you describe yourself?
Lozoya: "I would say that I am very sociable, friendly and outgoing!"
Q: What is an interesting fact about you?
Lozoya: "I like to play a lot of video games. Right now, my personal favorite is Destiny 2, and I mostly play with my friends."
Q: Tell me about your family.
Lozoya: "My mom is Filipino, and my dad is Mexican. I was born in New Mexico and moved to California when I was two months old."
Q: Do you have any pets?
Lozoya: "Yes! I have a tabby cat named Cake. Four years ago, my girlfriend and I went ice skating and then we saw her in the parking lot begging for food. We took her in, and she has been with us ever since."
Q: What are your hobbies?
Lozoya: "I have been working out a lot, and I would like to continue doing that. Additionally, I like to watch horror movies with my friends. I really enjoy scary movies, and my favorite one would probably have to be the remake of IT. I like the old one, but the remake just really changed the whole horror movie genre for me."
Q: Do you have any passions?
Lozoya: "Right now, I think it's video games. It's a great way for me to destress and get my mind off things, especially when I play with friends."
Q: What is your favorite part of the Marlborough community?
Lozoya: "I really like how everyone is friendly here. Everyone is very social and likes being connected together as a family. The students are always so respectful and listen to the rules."
Q: What was your favorite subject in school?
Lozoya: "Biology for sure. I had a great high school teacher, and he later recommended that I take anatomy. I took both anatomy and biology, and both were extremely interesting to me."
Q: What is your favorite genre of music? Lozoya: "I like to listen to a lot of hip hop and rap. At the moment, some of my favorite artists are Kendrick Lamar, Dr. Dre, Snoop Dogg and Eminem. I'm also a fan of K-Pop, J-Pop and J-Rock. Right now, the album I listen to the most is the 'Black Panther' soundtrack that Kendrick Lamar did."